"The Club Centre is my favourite place" were Hares' words after he finished training at the KLABU on one of the many sunny days he spends at the KLABU location in Cox's Bazar, Bangladesh.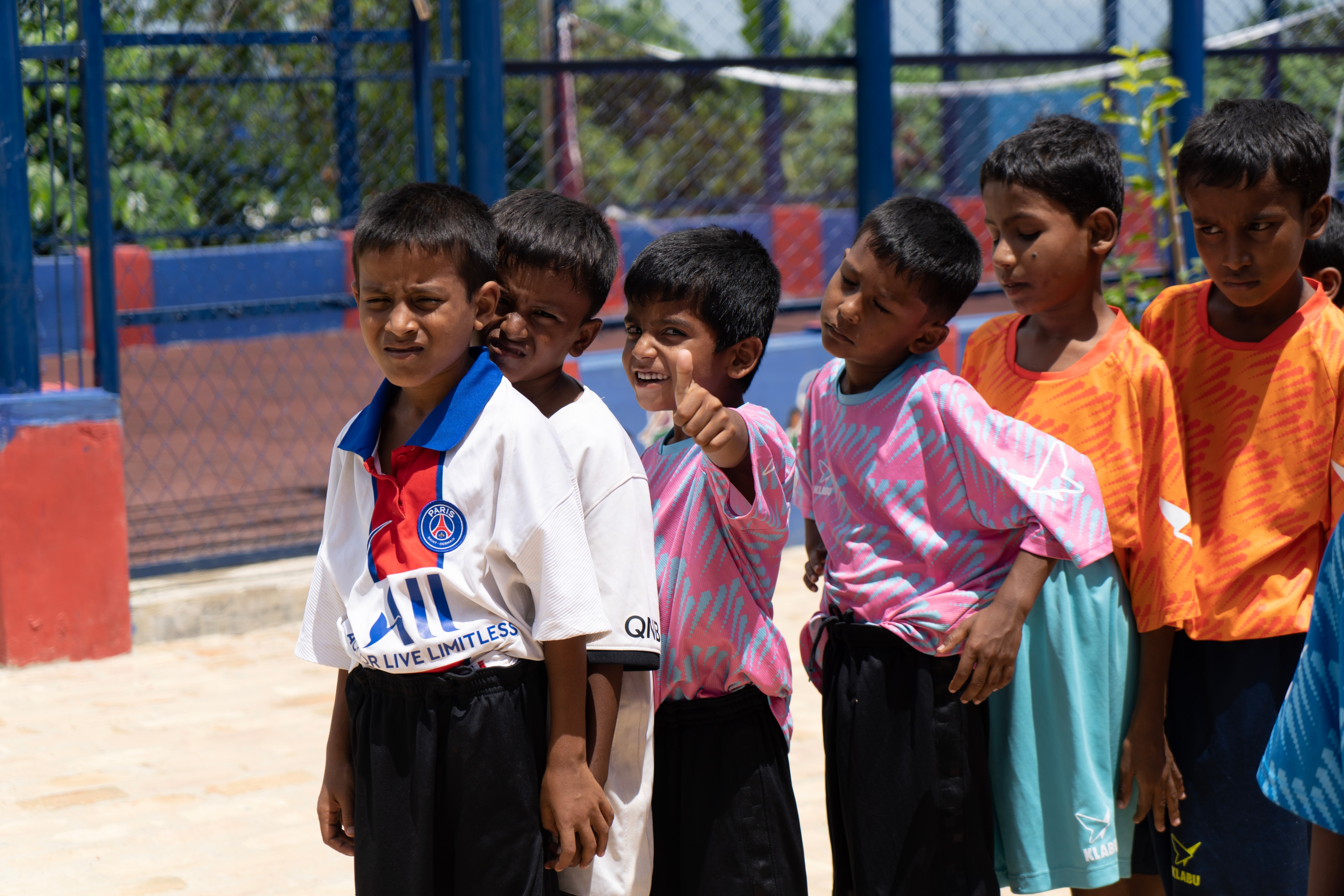 Since he arrived in Bangladesh 6 years ago, he's always tried to find places to play with his 5 siblings, especially his older brother Enayet Hussain. They would find small places in the narrow streets of the camp, between the houses and make the most of it.
But now he spends all his free time at the Club Centre that KLABU, Paris Saint-Germain and Friendship NGO launched in July 2022. That's where he meets up with his classmates and friends to play but also to watch sports matches, especially PSG ones where he can admire his favourite player, Kylian Mbappe. Before the KLABU Viewing Hall opened, Hares had never watched television and it now enables him to travel and dream despite remaining in the Cox's Bazar Refugee Camp.
On World Refugee Day 2023, together with the artists of Kamp Seedorf we wanted to show our support to Hares and all refugees around the world by honouring them through street art in Amsterdam.
A limited edition of 100 handmade, numbered and signed screen prints by street artists Kamp Seedorf is available to support refugees through KLABU's sports projects.