Ahmed: basketball, art and karate enthusiast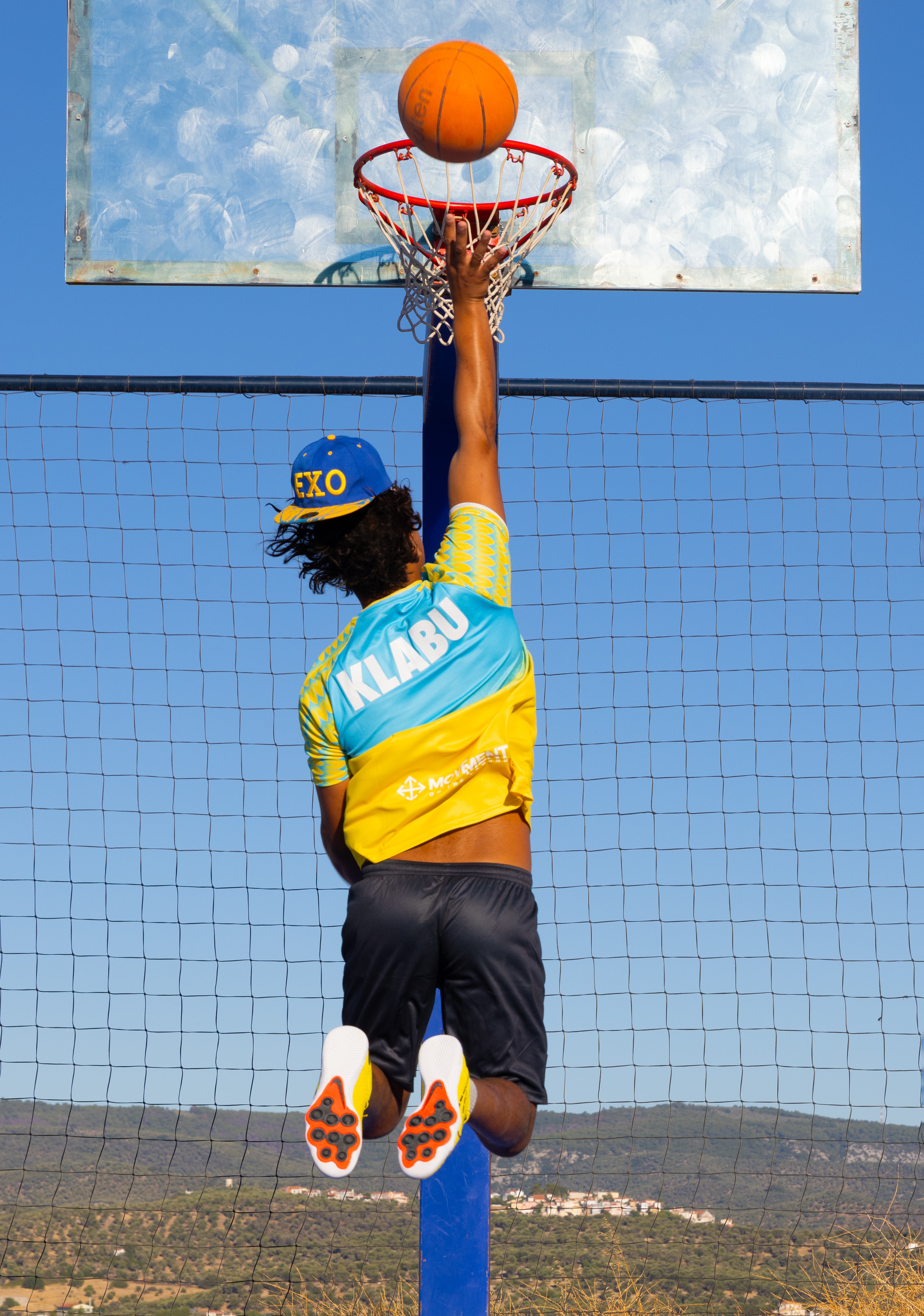 In 2021, Ahmed from Egypt arrived in Lesvos across the sea. Entering Greece was difficult, but after several attempts, he reached the Mavrovouni Camp. He quickly discovered the sports court at the top of the hill inside the camp where he started spending most of his days, playing basketball with his best friend and 'brother' Osama.
But basketball isn't Ahmed's only passion, he loves art too and especially photography. Taking part in the KLABU campaign with Osama was one of his favourite days in the camp and Coco Olakunle's lens perfectly captured his "positive spirit".
When he's not scoring 3 pointers or capturing cool photos, he is practising his karate skills: "I love karate and I've been practising since I was ten years old. As a tribute to my individual championships and my dreams, when I get my papers and can leave Greece, I'll continue to practice".
"Sport really helps the people here keep a positive spirit."