When Onyekachi first came to a KLABU Tuesday workout in Amsterdam, some KLABU team members were jokingly trying to set up a five a side team and asked him to join. In his usual cool way, he said "sure". He warned us that he was a bit injured but would happily play..
What we didn't know was that "Kachi" was a professional footballer and would probably humiliate us all if we ever did set up this team.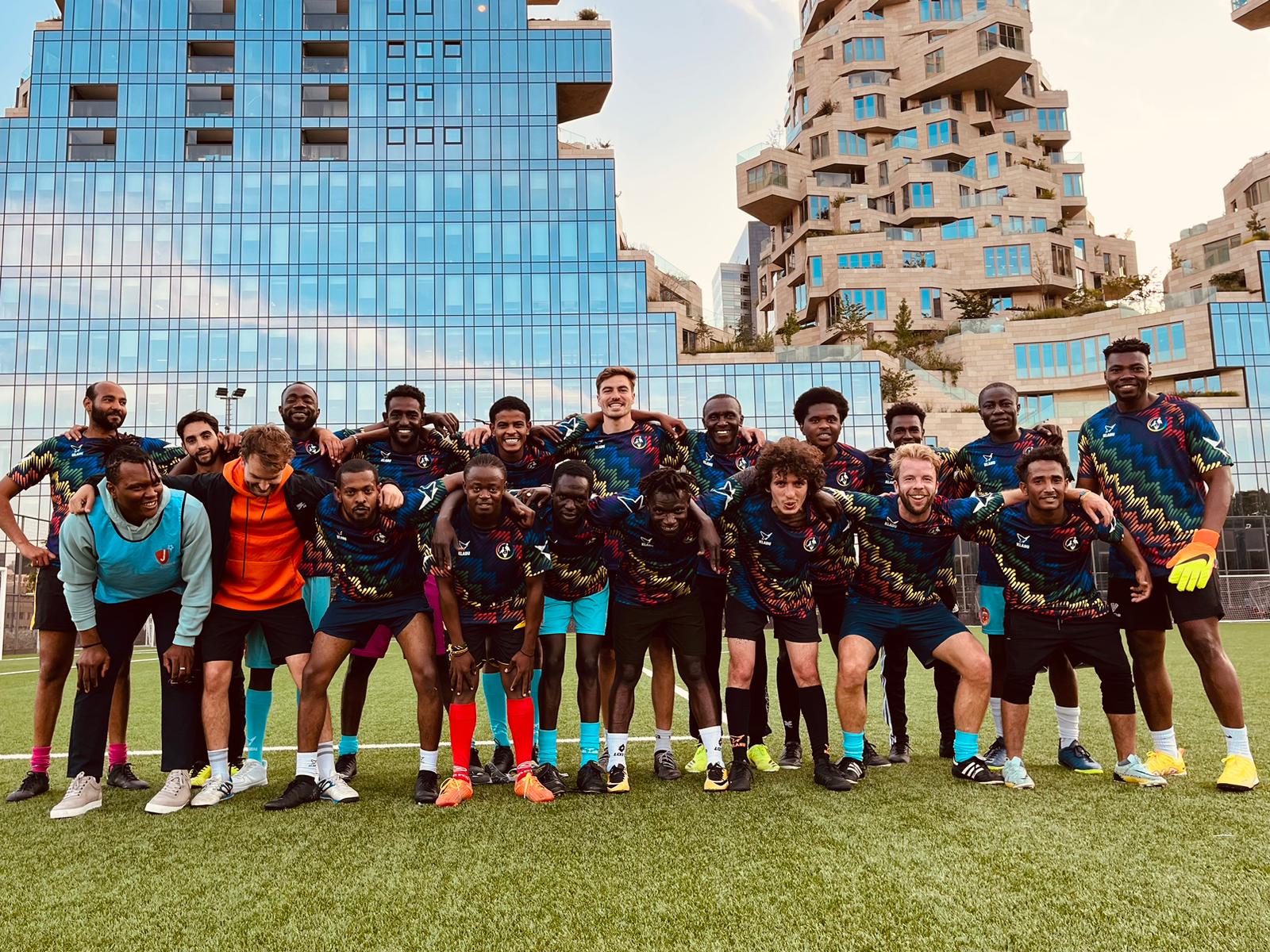 Indeed, Kachi is a former pro in Nigeria, South Africa and Libya, winner of the Nigeria FA Cup in 2017 with Ifenayi Ubah F.C, Nigeria national under-23 team player, student at the Johan Cruyff Institute and most importantly a lovely guy, passionate about football and transmitting that passion.
Today, he is rebuilding his life in the Netherlands after being forced to flee his home country and he is not wasting any time. He joins almost all KLABU Tuesday workouts in Amsterdam, coaches many young kids in the city and goes to our KLABU in Ter Apel every Saturday to train a group of unaccompanied minors who like him, have fled their countries, now live in the Netherlands and just want to keep playing.
ESPN visited our project in Ter Apel and made this beautiful video, featured on Dutch television during World Refugee Week 2023.
"I would say KLABU is one of the best things that have ever happened to me. Being with KLABU is like having a family away from home."
Support
refugees
like
Onyekachi