KLABU has officially launched! Two years of meticulous preparation involving a lot of you has culminated in this moment. 
We celebrated the launch of KLABU at Wieden+Kennedy in Amsterdam. The highlights of memorable evening were the impassioned speeches from the KLABU team on how KLABU powers sports for refugees, the screening of the KLABU campaign film by The Kennedys, music by Hugo Boccara and a photo exhibition of Dutch-Nigerian photographer Coco Olakunle's portraits from the Kalobeyei Integrated Settlement.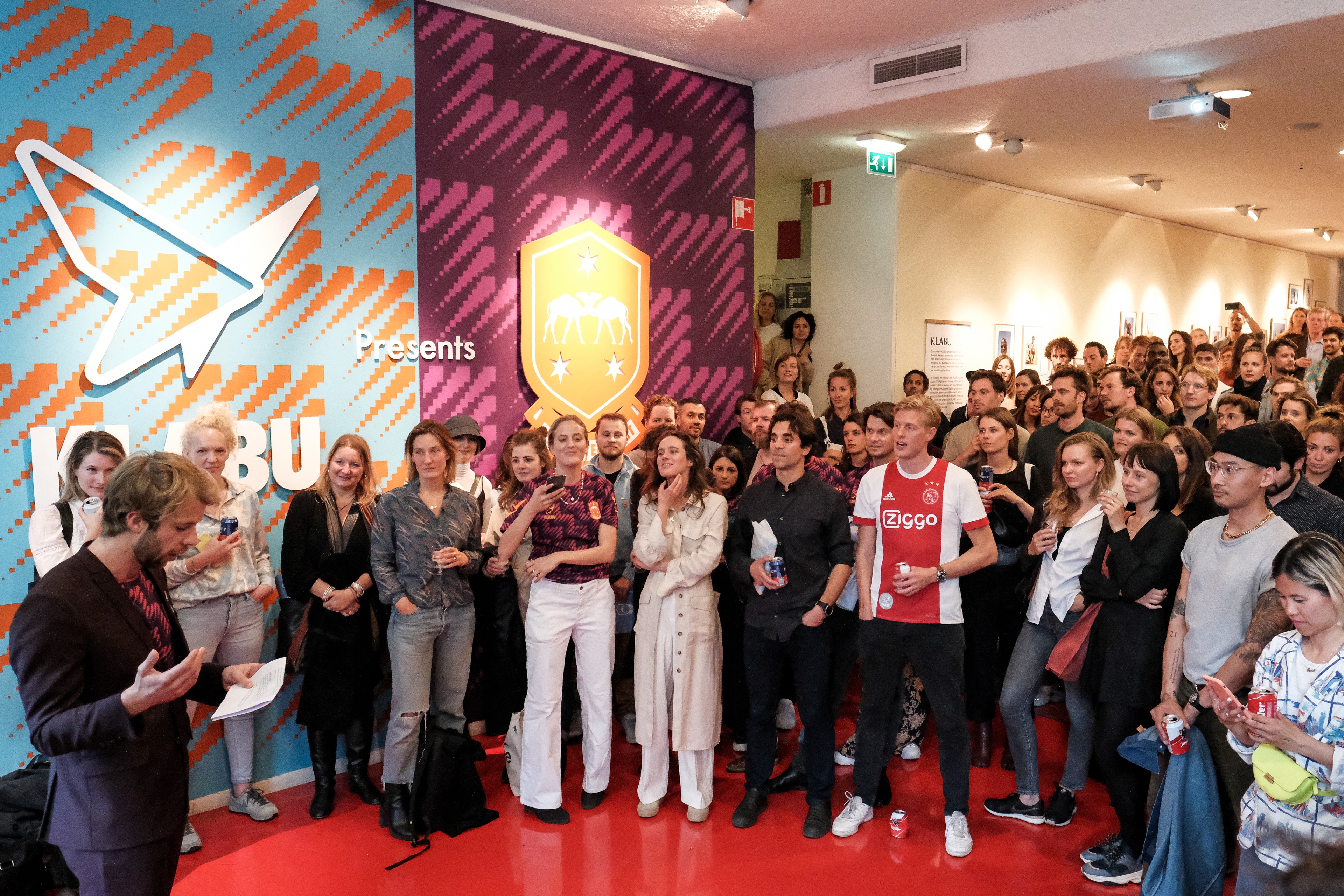 KLABU which means club in Swahili is the name of our organisation with roots in Kenya and Amsterdam. We are building sports clubs in refugee camps to support refugees who are rebuilding their lives. The goal is to set up 50 KLABU clubhouses within the next 10 years, powering sports for 2,000,000 young refugees.
To reach our goal without being fully dependent on donations and sponsors, we developed a business model: the KLABU brand creates and sells sportswear, Half of the profits from our sportswear sales go to the KLABU Foundation to build and maintain our sports clubs. The other half is reinvested into our brand to grow our impact. We are proud to announce our first collection; "Kalobeyei Spirit", linked to our first clubhouse in the Kalobeyei Settlement in Kenya.
"Our heartfelt thanks to everyone who has contributed to KLABU's journey from an idea to what we are today. To our future collaborators, we look forward to working together towards making a real positive impact in the lives of refugees all over the world!"