Meet our friends at Yoga & Sport With Refugees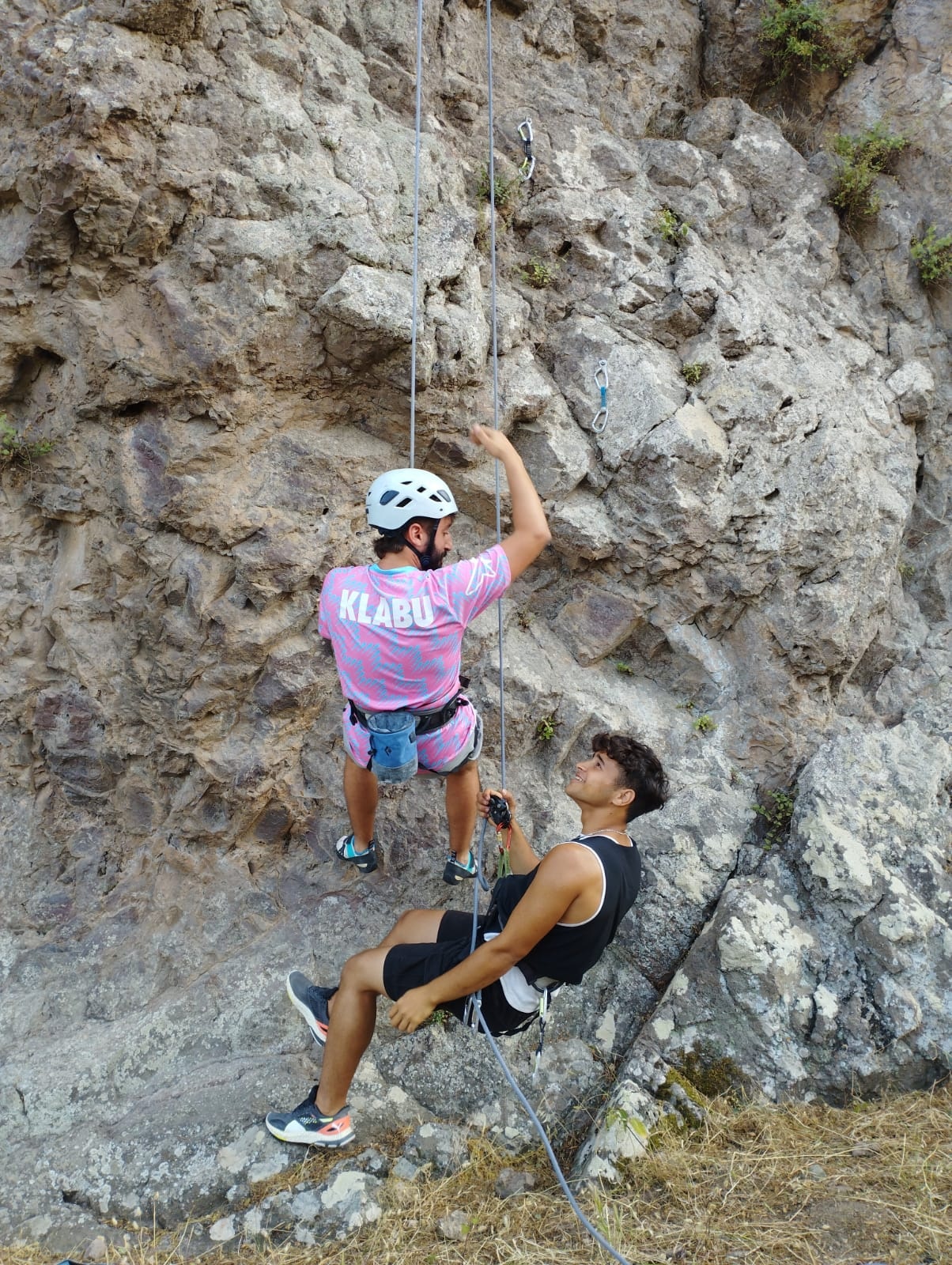 From providing a space for professional Muay Thai fighters to helping women overcome their fear of open water, we share the stories from our friends and partner, Yoga & Sport with Refugees.
Here at KLABU, we recognise the power of sport. Ask people across the world and they'll tell you about its ability to allow connection, community and a sense of purpose. On the Greek island of Lesvos, we've partnered with Yoga & Sport With Refugees to see refugees harness this passion and become running coaches, swim teachers and pro fighters. Founder of the organisation, Estelle Jean, shares her favourite stories of how sport is changing lives for people living on the island. 
"There's a lot of research about how access to sports can transform the lives of people living in the island's camps. However, the real proof for me is when people come to me every day and say that our gym is changing their lives."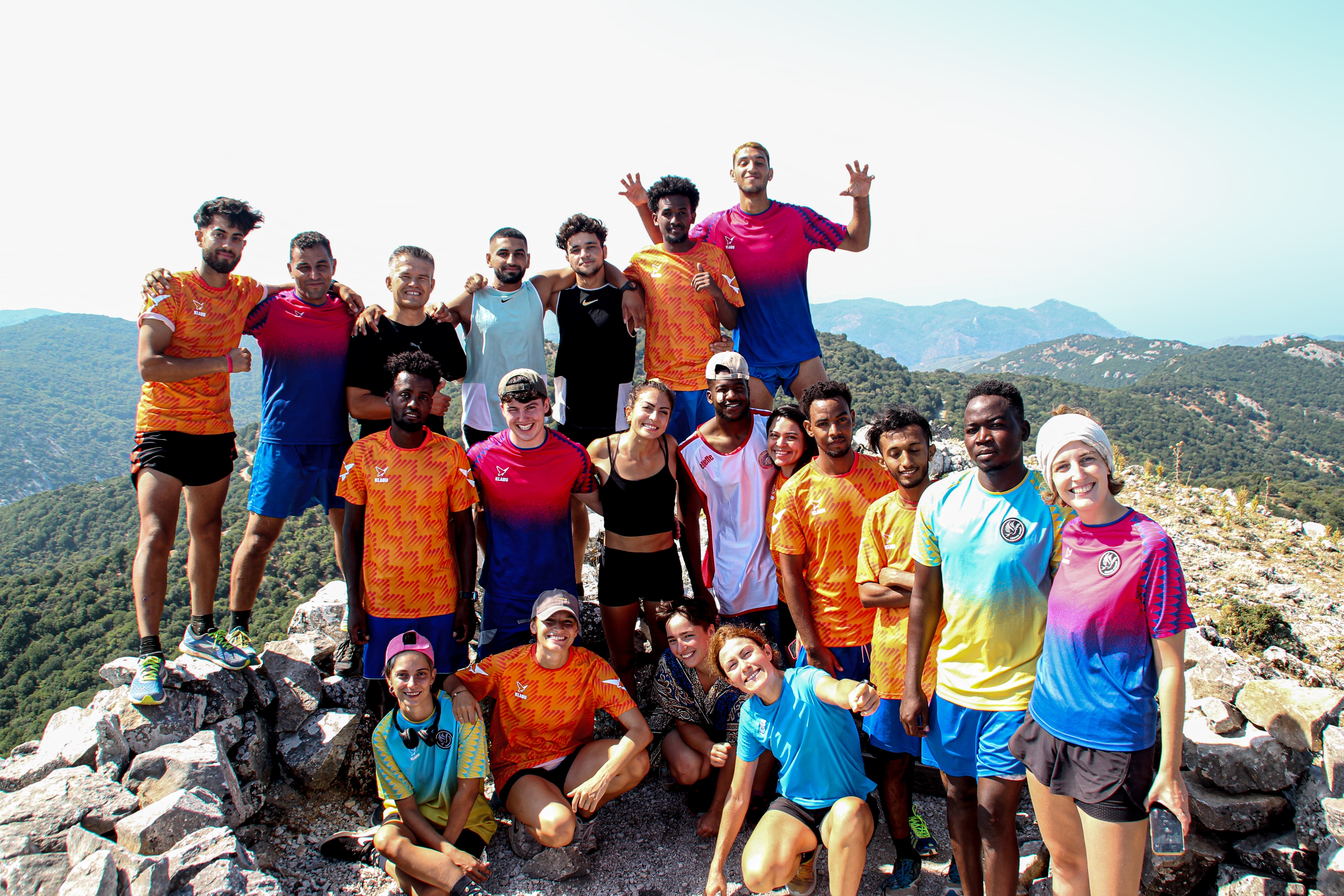 "With over 200 people using the facilities every day, you can clearly see it's a lifeline for mental and physical health."
Majid arrived in Lesvos from Afghanistan where he was a trained Muay Thai fighter. Since his arrival in the camp, Estelle saw Majid spend hours in the gym training and coaching others in Thai boxing. After many hours working on his craft and coaching a new generation of boxers in the camp, Majid was able to move to Germany, where he's fighting professionally and even won competitions. 
And it's not just professionals benefitting from the facilities and classes offered by Yoga & Sport With Refugees. Estelle has seen how their lessons are changing the lives of complete sporting beginners. 
"When Nelly arrived in Lesvos from Africa, she was terrified of open water. She started joining our women's swimming classes and we saw her become more confident in the water. It was a slow start but she continued to come back and then even started bringing her friends and teaching them. Since leaving the camp, Nelly has moved to the French coast and it's so great to hear that she's still swimming regularly".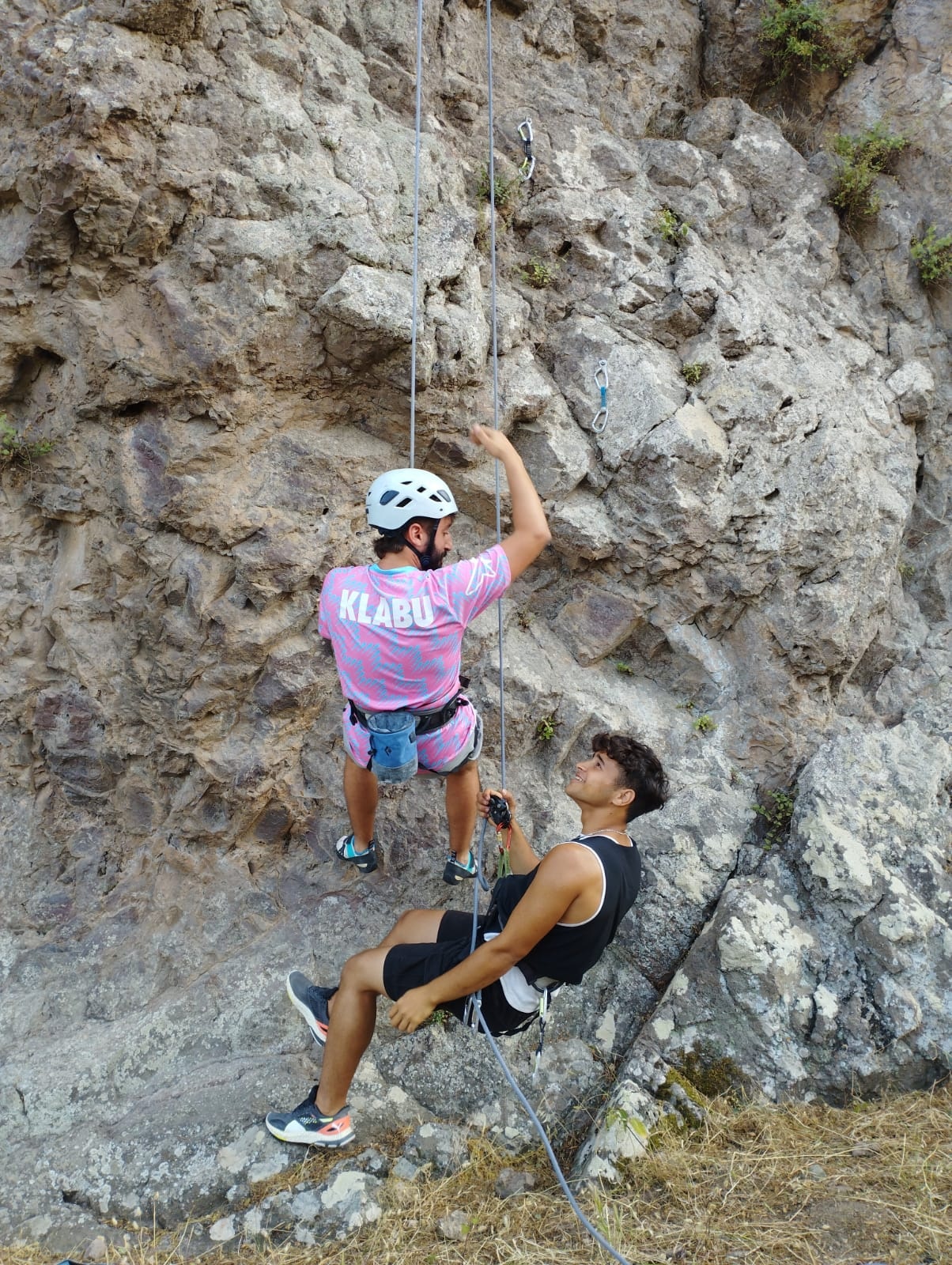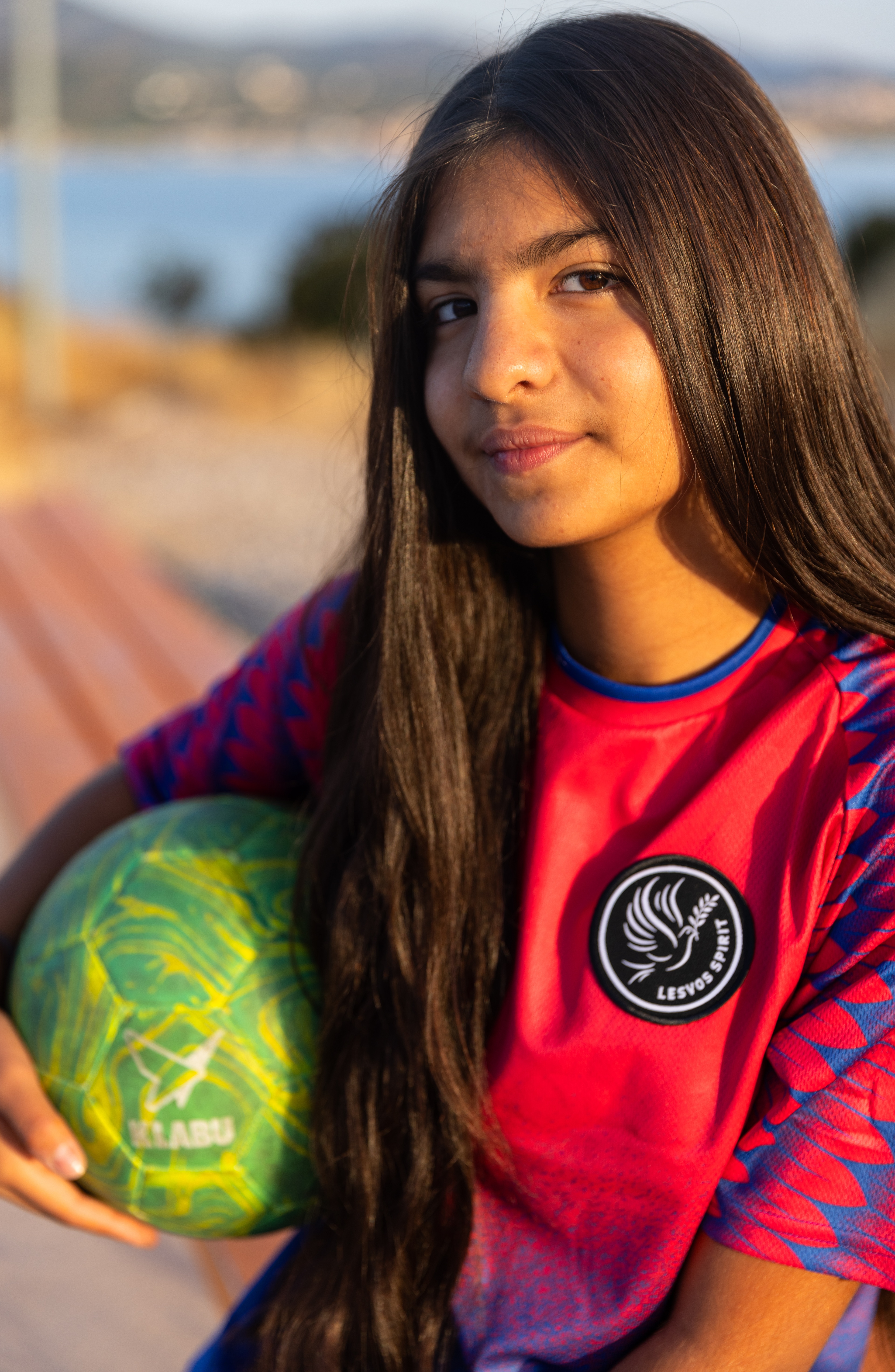 Together at the Lesvos clubhouse, KLABU and Yoga and Sports with Refugees are working to provide people like Majid and Nelly the opportunity to learn new skills and gain confidence not only for their time on Lesvos - but well into their futures.