Boa Vista
Spirit
Discover the next KLABU clubhouse, launching in 2024. For the first time, KLABU will be in South America - unlocking the power and joy of sport for indigenous Venezuelan refugees who are rebuilding their lives in Boa Vista, Brazil.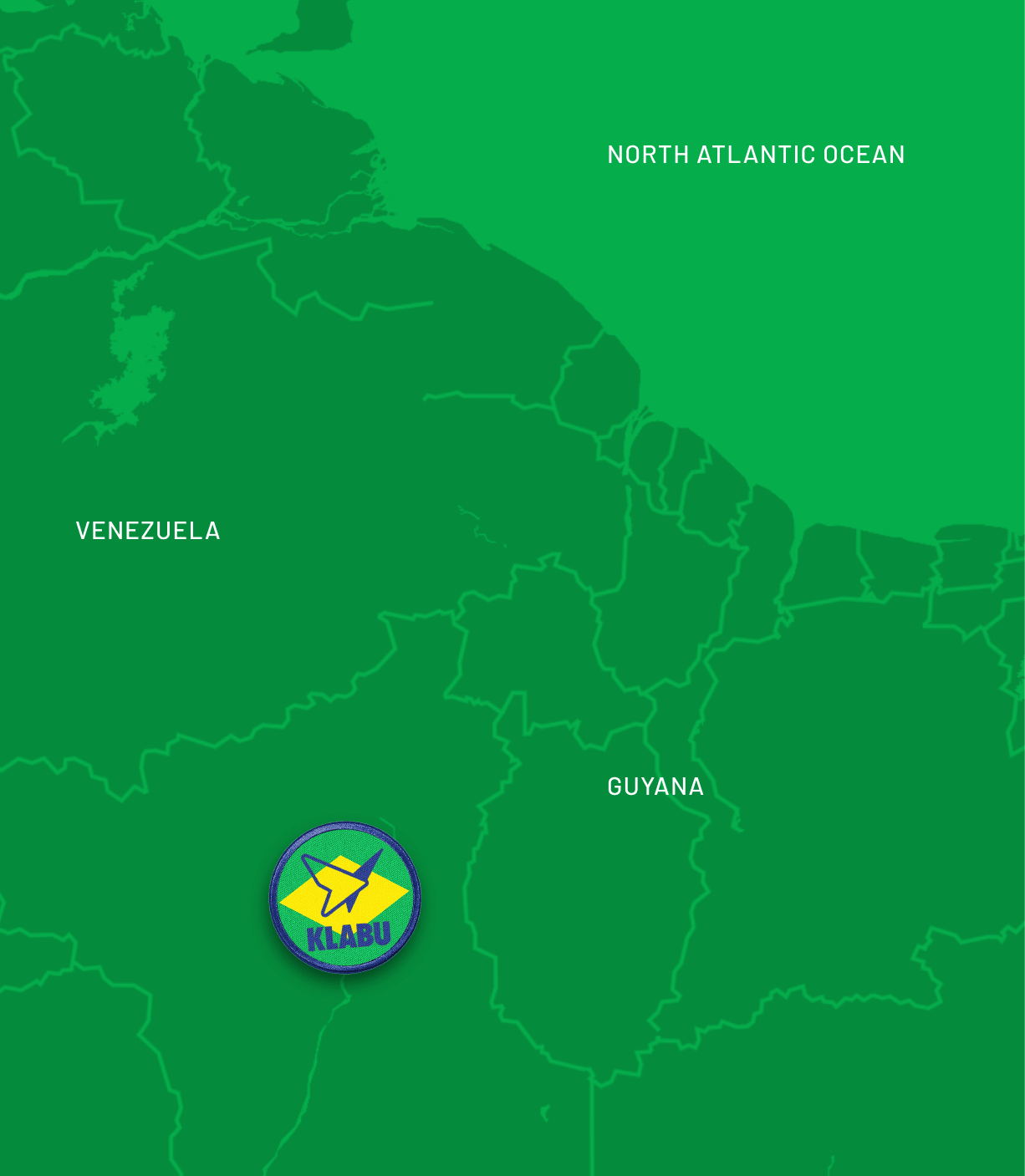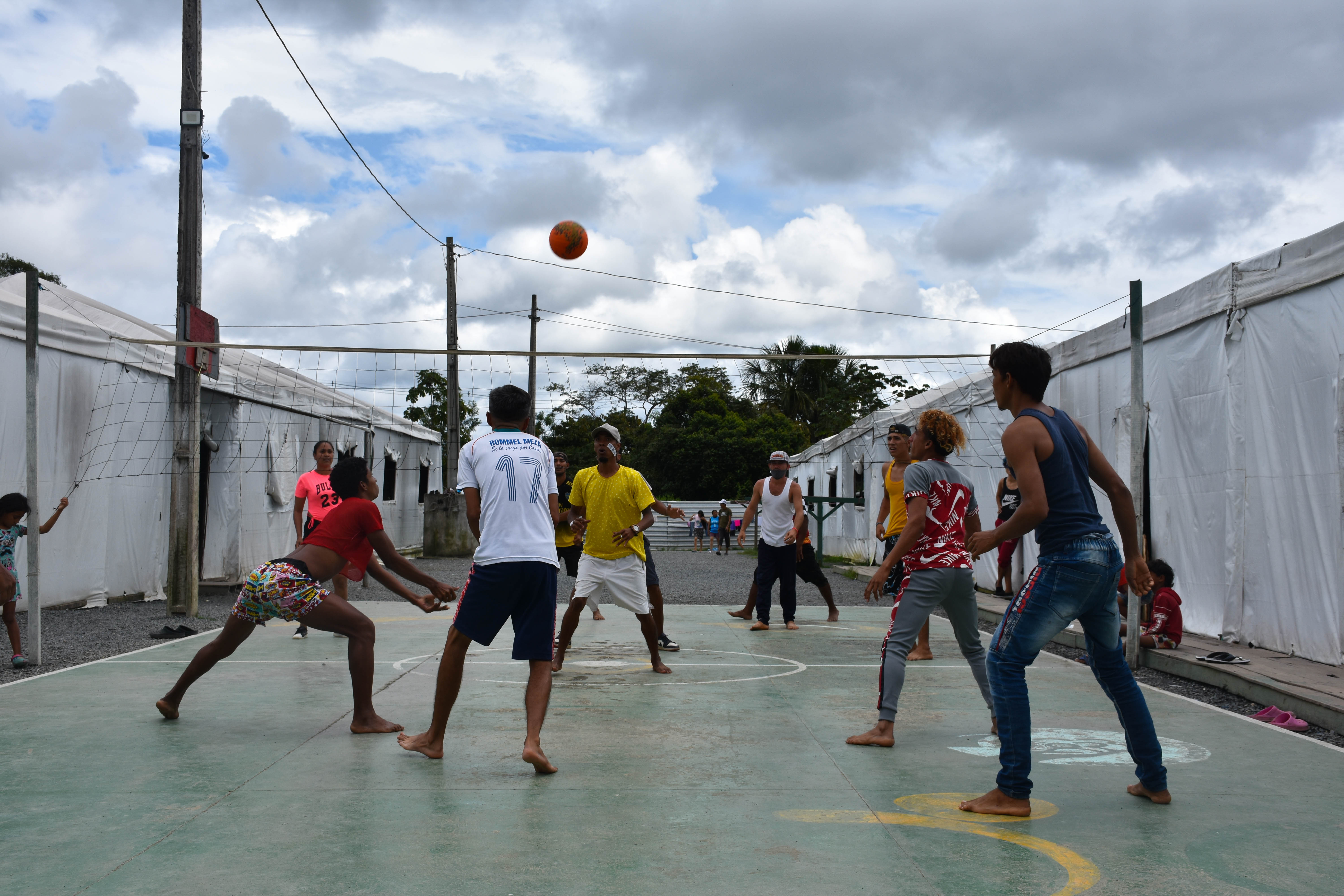 The Boa Vista Spirit will be the first project of its kind in a shelter for Venezuelan refugees.
Invited by UNHCR the UN Refugee Agency, KLABU made an assessment visit to the state of Roraima in Brazil, where over 8,000 Venezuelans have found refuge.
We identified the
Waraotuma a Tuaranoko
shelter in the city of Boa Vista as the ideal location for a clubhouse. It is home to close to 1,500 indigenous Venezuelans who find themselves even more marginalised than their non-indigenous compatriots. Despite that, their unbeatable spirit, community unity, resilience and optimism caught our attention and convinced us that it would be the perfect place for a KLABU.
The shelter will soon include a clubhouse where people can congregate, borrow sports equipment, watch live sports, access Wi-Fi, enjoy the seating and shaded area, listen to music and relax. It will be entirely run by community leaders, mentored closely by KLABU, UNHCR and project partner AVSI Brasil.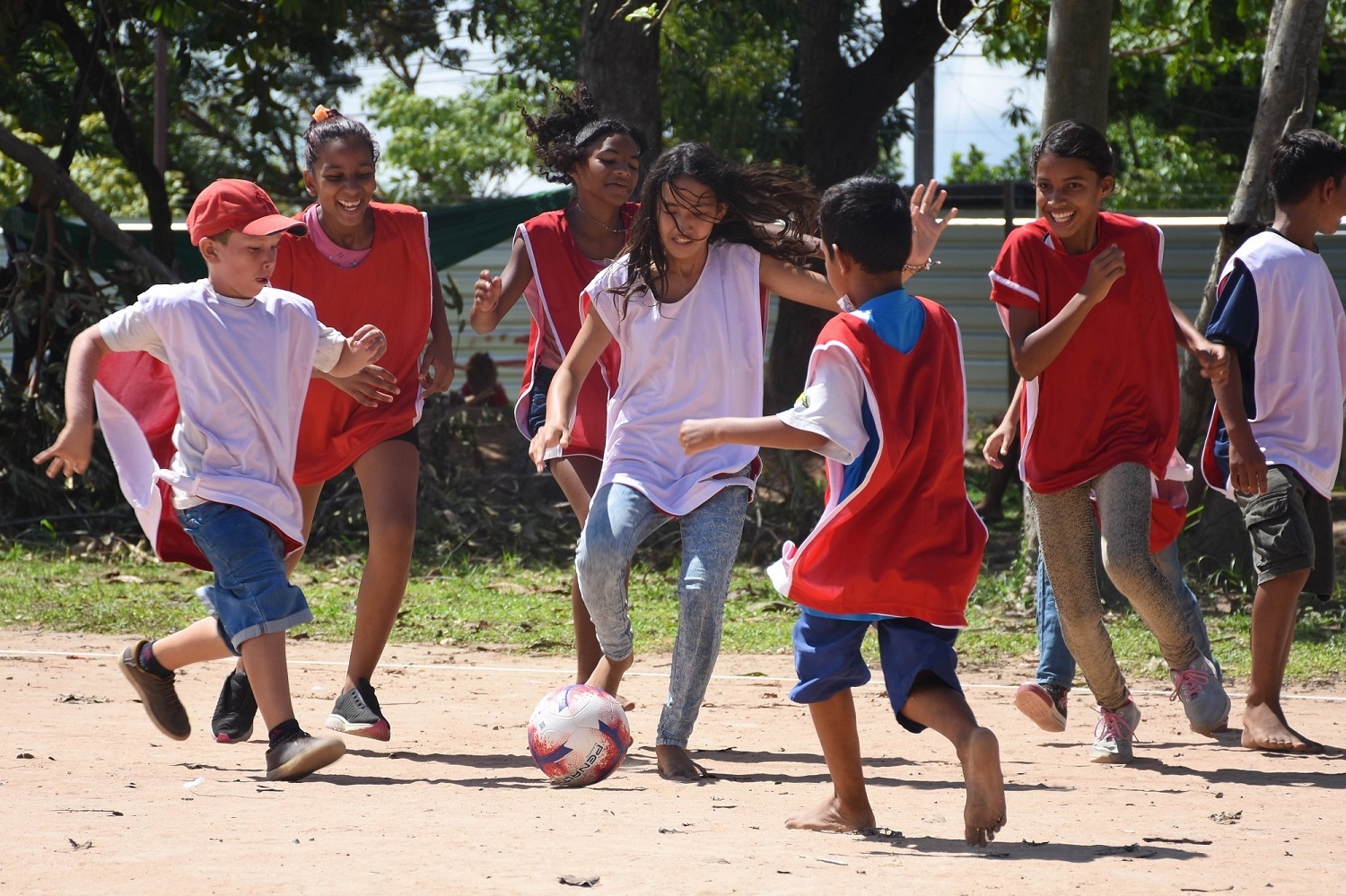 The project aims to support mental health, boost self-reliance and enable smoother integration and inclusion for Venezuelans in their new home, Brazil.
Like other KLABU projects, the Boa Vista Spirit will aim to achieve our three key Impact Goals: Improving the mental and physical wellbeing of refugees, promoting self-reliance, and stimulating integration and inclusion.
We will use sport to support the mental health of the indigenous people, who often remain in these shelters for longer periods than non-indigenous refugees due to their difficulties to integrate.
Furthermore, they find themselves extremely marginalised socially and economically, which leads to strong frustrations in the community and among local Brazilians. Therefore, with the keys to their clubhouse, their autonomy and sense of ownership will be strengthened.
Lastly, through sport we can connect newly arrived Venezuelans with local Brazilians, thereby contributing to peaceful coexistence. Also, the skills learned at the KLABU, and its facilities such as Wi-Fi, can bolster integration and help the residents find opportunities outside of their shelter.
"We shouldn't have to let go of something that was so important in our lives just because we were forced to leave our homes."
Why is this KLABU unique?
Not only will this be our first KLABU in South America and the first to be focused on indigenous tribes, it will also be the first time we pilot our new clubhouse design.
Designed by the world-leading architecture firm MVRDV, this clubhouse has been created and assembled in the Netherlands, packed with all equipment needed for the project and shipped to Brazil thanks to our partner Flexport.org.
Following this test case, we wish to scale this model to many more locations where our clubhouses are needed.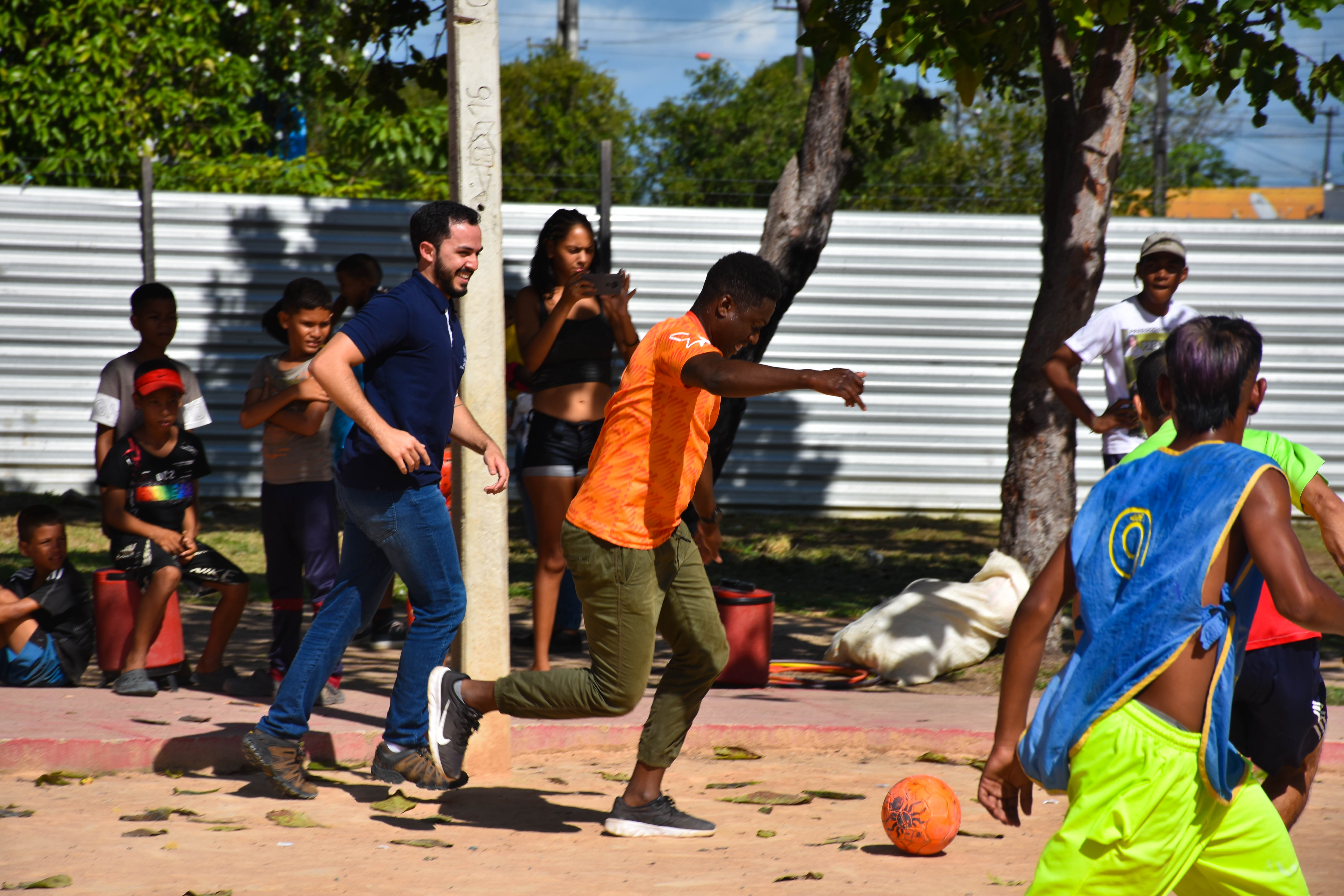 Where are we at today?
After several months of intense collaborative work with AVSI Brasil, UNHCR and our supporters, our clubhouse left the port of Rotterdam in September 2023. It is currently in Brazil, on its way to its final destination in Boa Vista, where it will arrive in December 2023. After arrival, local community members will take over, install the clubhouse, mobilise community and start activities in January 2024.
We look forward to growing the club to Brazil and create a safe space for sports and play for Venezuelans. Follow this page for more news about the Boa Vista Spirit.
Boa Vista Spirit is supported by these great organisations and individuals.
And our valued supporters:
Wear

KLABU

for

Boa

Vista
By wearing KLABU sportswear, you can support refugees in Boa Vista and contribute to building this new unique clubhouse.