Discover the Cox's Bazar Spirit shirt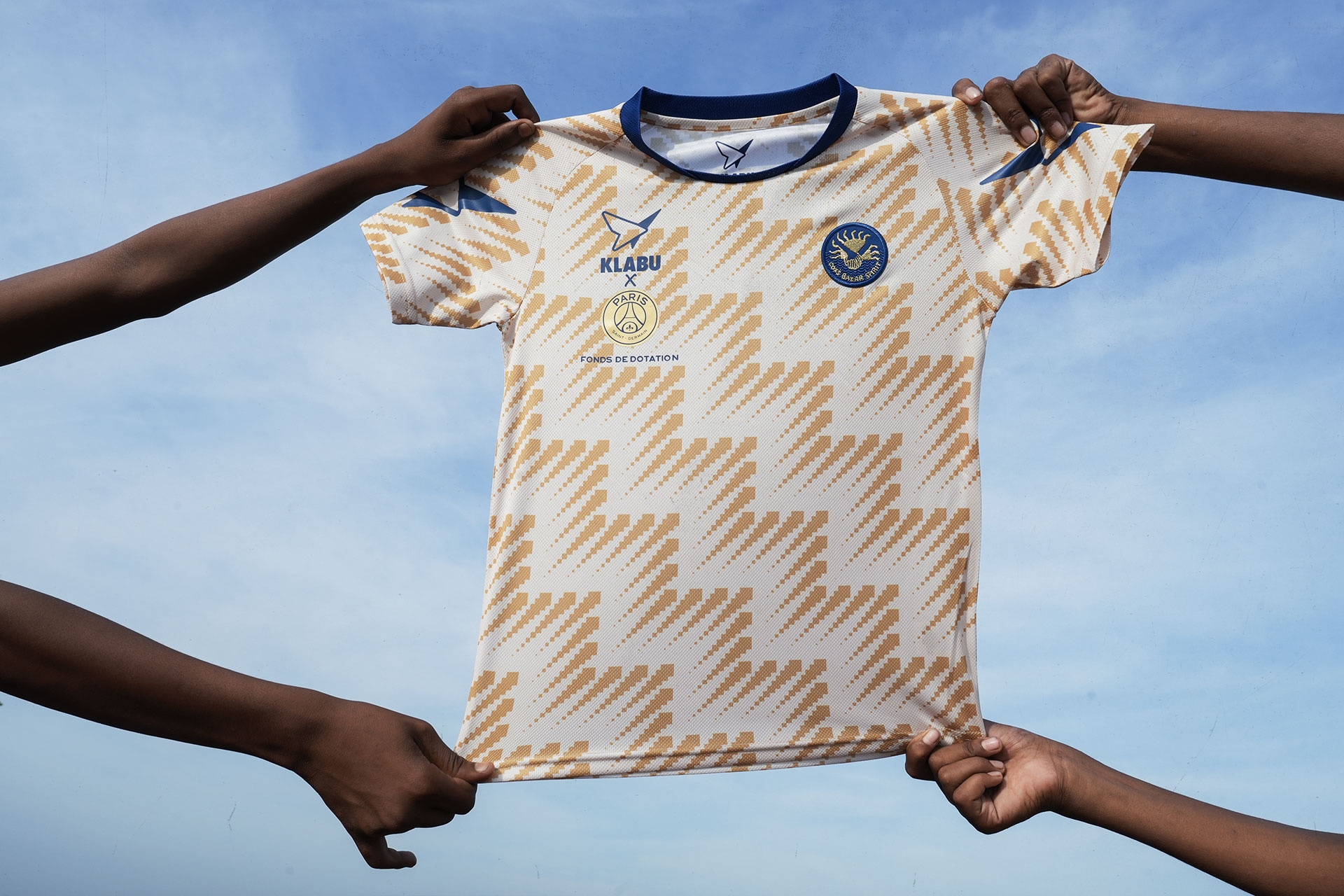 Discover this very special jersey, made by KLABU in collaboration with Paris Saint-Germain, and linked to our sports club in the Cox's Bazar refugee camp in Bangladesh, home to 500,000 refugee Rohingya children.
The jersey celebrates the pride and unbeatable spirit of the children in Cox's Bazar, where since 2022, our project has been helping them reconnect with feelings of joy, friendship and hope through sport.
Designed with input from the children to represent and unite the players in and around the camp, the jersey features the classic KLABU pattern in a cream and blue colorway, and three crests alongside one another – each representing the Cox's Bazar Spirit, PSG & KLABU's, bringing the three worlds together.
It launches today on International Children's Day - a day dedicated to celebrating & improving the lives and rights of children worldwide – and the sales will contribute to cultivating our project and developing it further, so the youth can continue playing.
If you love this jersey as much as we do, please wear it, share it, frame it.. you name it! So get your jersey, join the team and let your play shine!