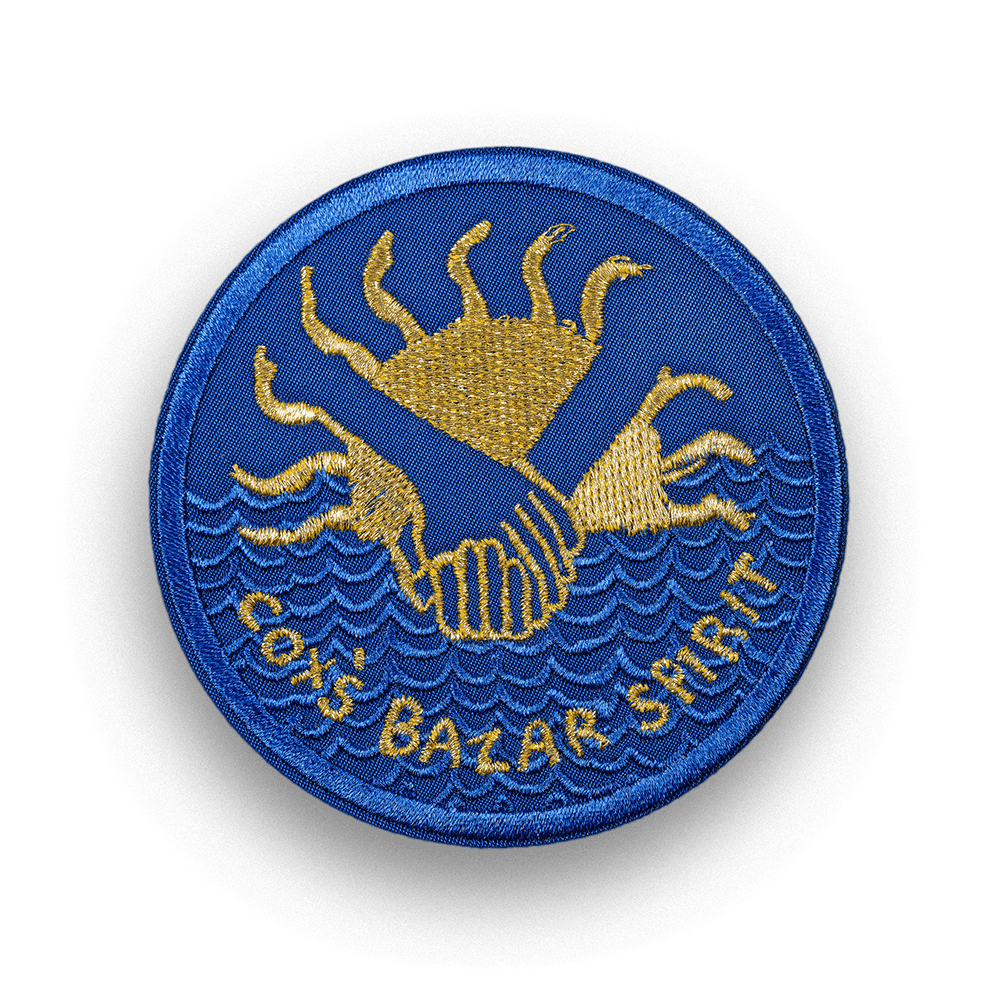 Cox's Bazar
Spirit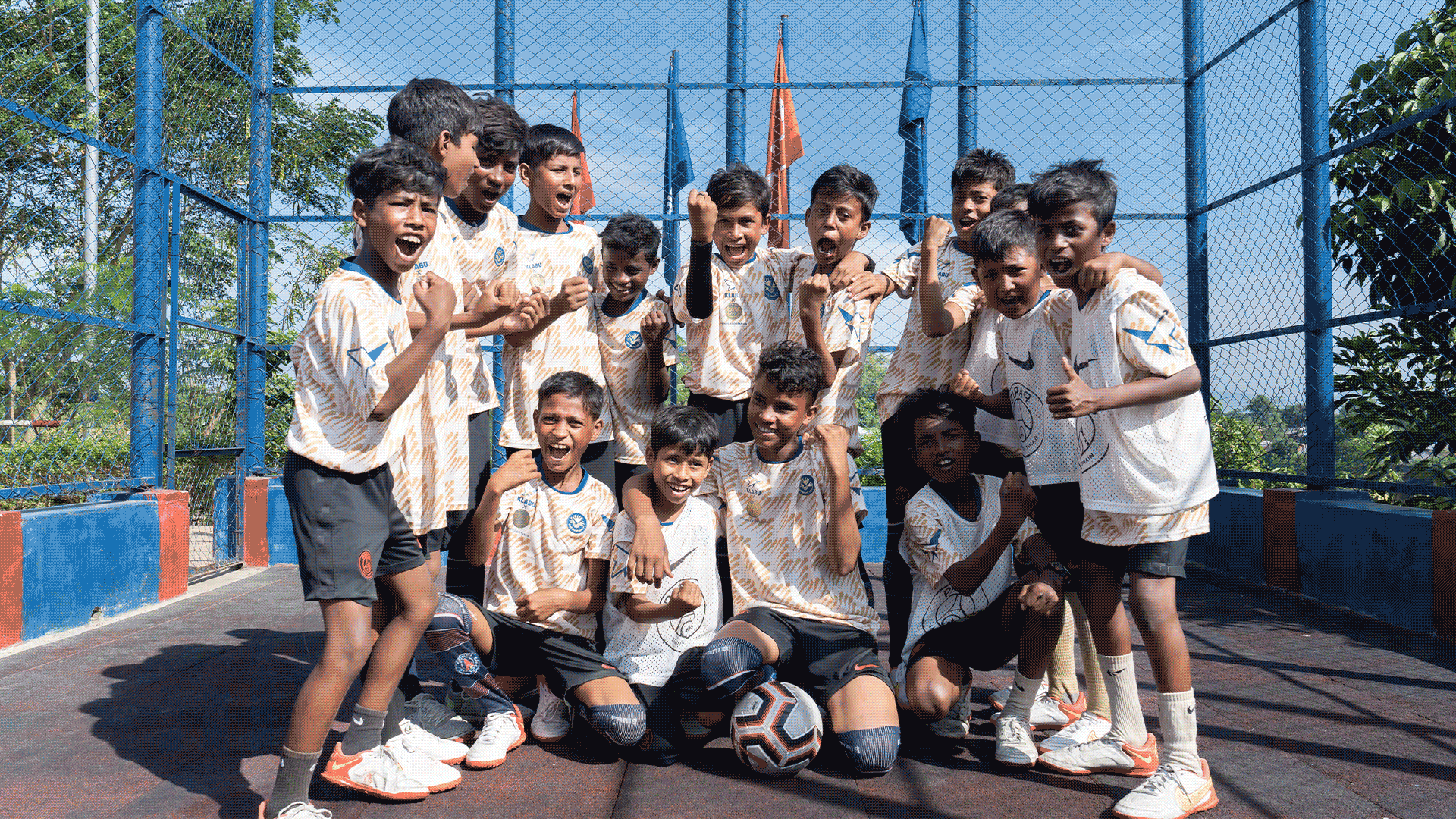 Shirts are tucked in, laces tied, balls flying, music playing, matches screening — and the unbeatable spirit is palpable in and around the Cox's Bazar refugee camp in Bangladesh.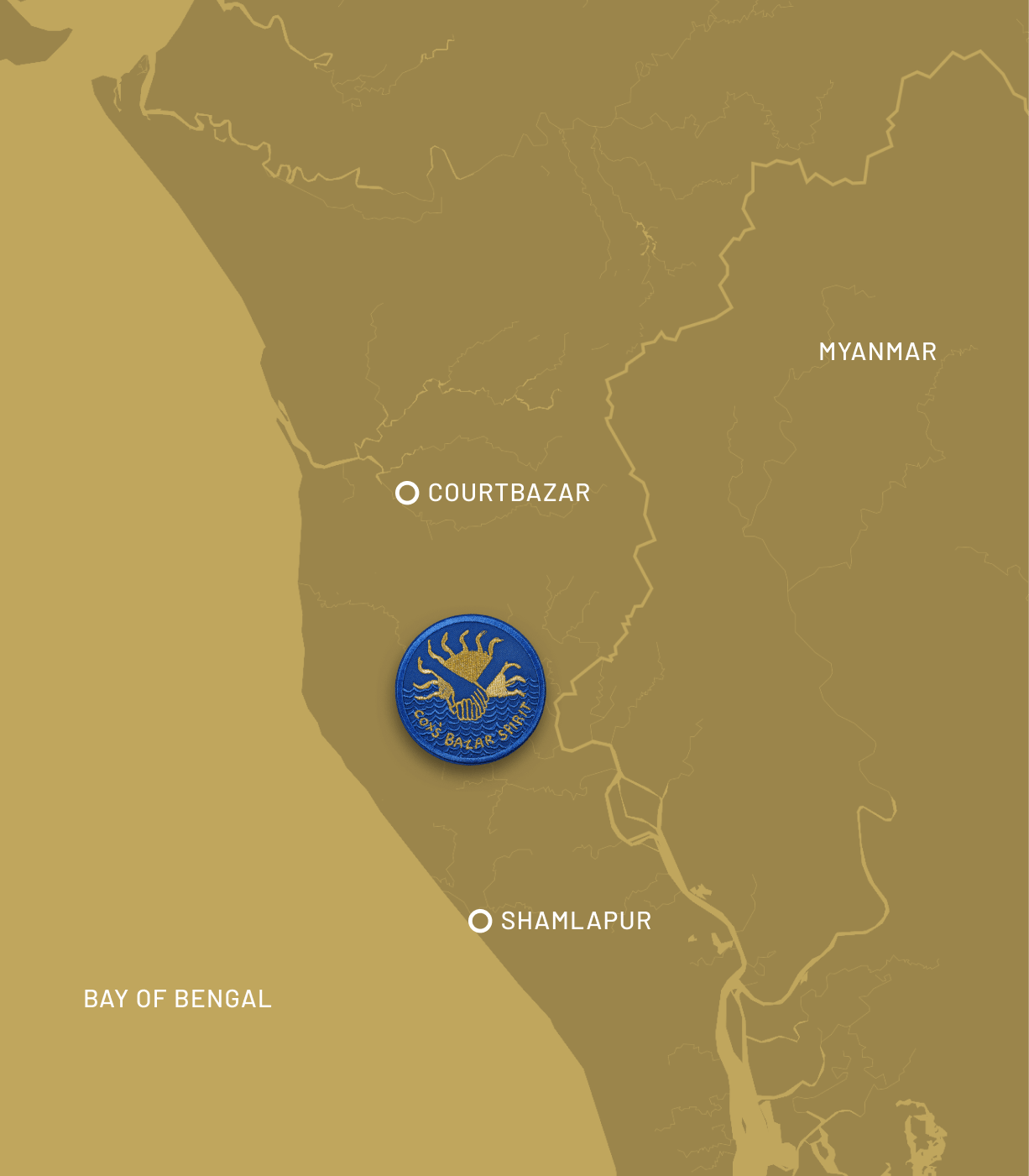 In the world's largest refugee camp in Cox's Bazar, Bangladesh, sport lights up the lives of thousands of children. When they wear a new kit, pass a football to a friend or hit a 6 in cricket, happiness, friendship and positivity take centre stage.
Cox's Bazar hosts close to 1 million Rohingya refugees, a stateless Muslim minority, who have been forcibly displaced from Myanmar in successive waves of violence. They live in the camp since 2017 with few opportunities or perspective for the future. Over half of them are children, brimming with talent and potential.
Life in the world's largest refugee camp should be about much more than just survival. So when we got in touch with football club Paris Saint-Germain to build a KLABU clubhouse together, we immediately knew where to go. The incredible Bangladeshi NGO Friendship and engineers of Solarkiosk joined the team, and UNHCR and Wilde Ganzen supported our venture.
The project combines a Club Centre with an innovative Mobile Clubhouse on wheels: sharing its time between schools in the Bangladeshi host community and the Rohingya camps, it is a true connector.
The Club Centre is made up of a clubhouse, a sports library, a pitch and a learning area, designed and solar powered by Solarkiosk, and painted by local artists with Artolution. It is strategically located on the top of a hill, where girls can feel safe and confident to participate in sports and games without being watched.
The Mobile Clubhouse is a unique bridge building tool. Whether in the local schools of Cox's Bazar or on the winding roads of the Rohingya camps, you instantly recognise the PSG-branded clubhouse on wheels. It brings sports equipment, broadcast matches and training sessions to all the inhabitants of Cox's Bazar.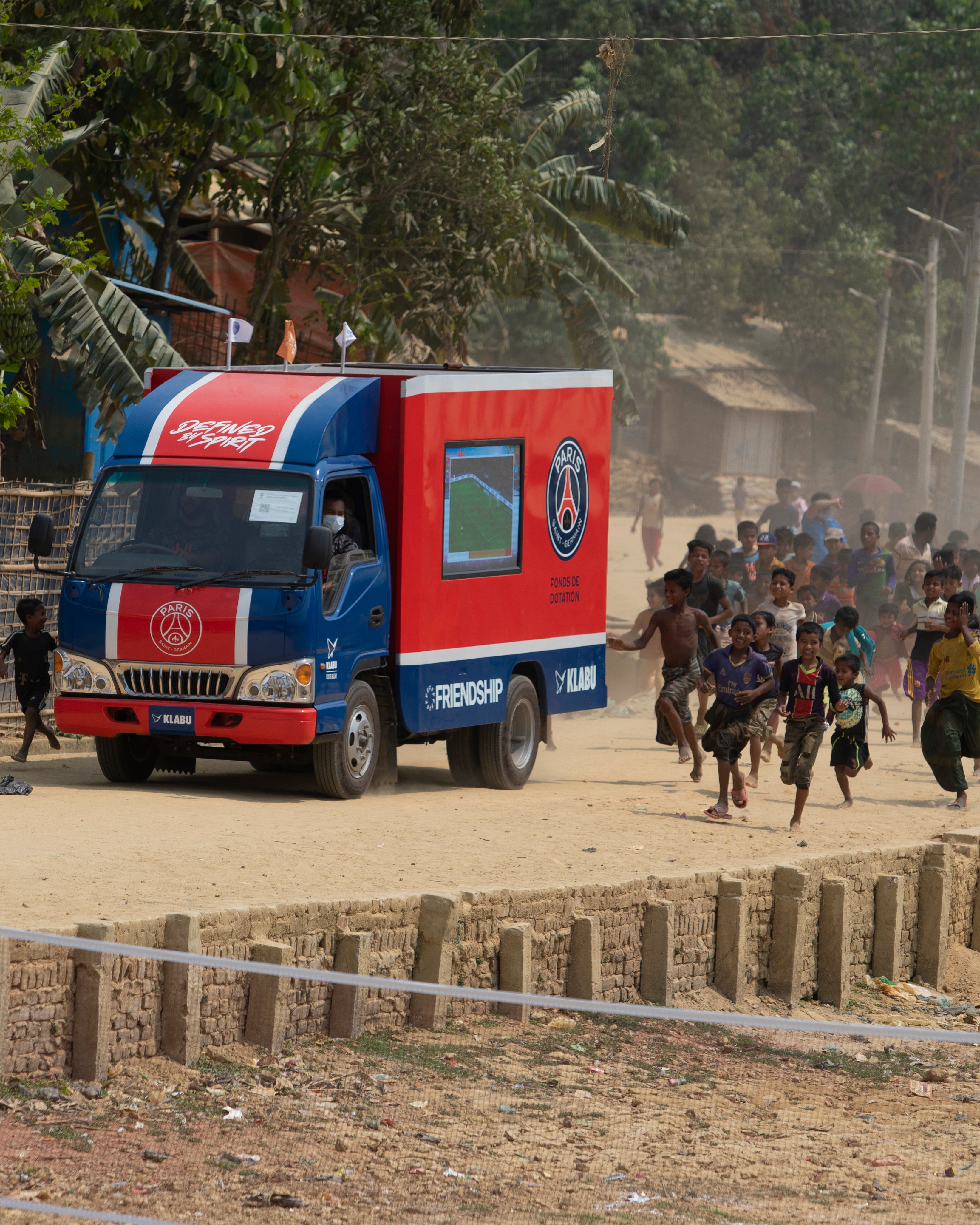 Clubhouse

agenda
The Cox's Bazar Spirit Club Centre and Mobile Clubhouse offer an exciting activity schedule for Rohingya refugee and Bangladeshi children. See here highlights.
Wednesday
29 November '23
13:00
Badminton Training
The badminton classes are among the highlights for many students and especially popular with the younger children. Location: Thaingkhali High School.
Jungle Gym Games
Come climb in our jungle gym and bring all your new friends. Location: Club Centre, Camp 19.
Mobile Clubhouse
Borrow your favourite sports equipment, watch your team play live, listen to music and take part in tournaments.
Cricket Training
Join one of the country's most popular sports and become the next 'champ of the camp'. Location: Club Centre, Camp 19.
Football Coaching
Learn to dribble like Martens and to run as fast as Mbappé. Location: Palong Adarsha High School.
Sepak Takraw Training
Also called "kick volleyball" this game is not only fun to play but also incredible to watch! Location: Club Centre, Camp 19.
The Cox's Bazar Spirit shirt launched on International Children's Day 2023 to celebrate the unbeatable spirit of the children in Cox's Bazar.
Designed with input from the children to represent and unite the players in and around the camp, the jersey features the classic KLABU pattern in a cream and blue colorway, and three crests alongside one another – each representing the Cox's Bazar Spirit, PSG & KLABU's, bringing the three worlds together.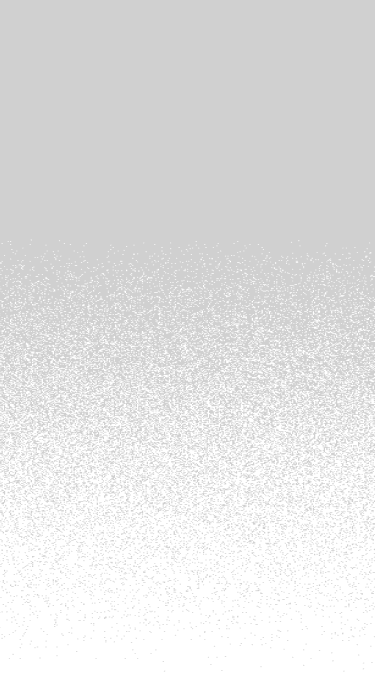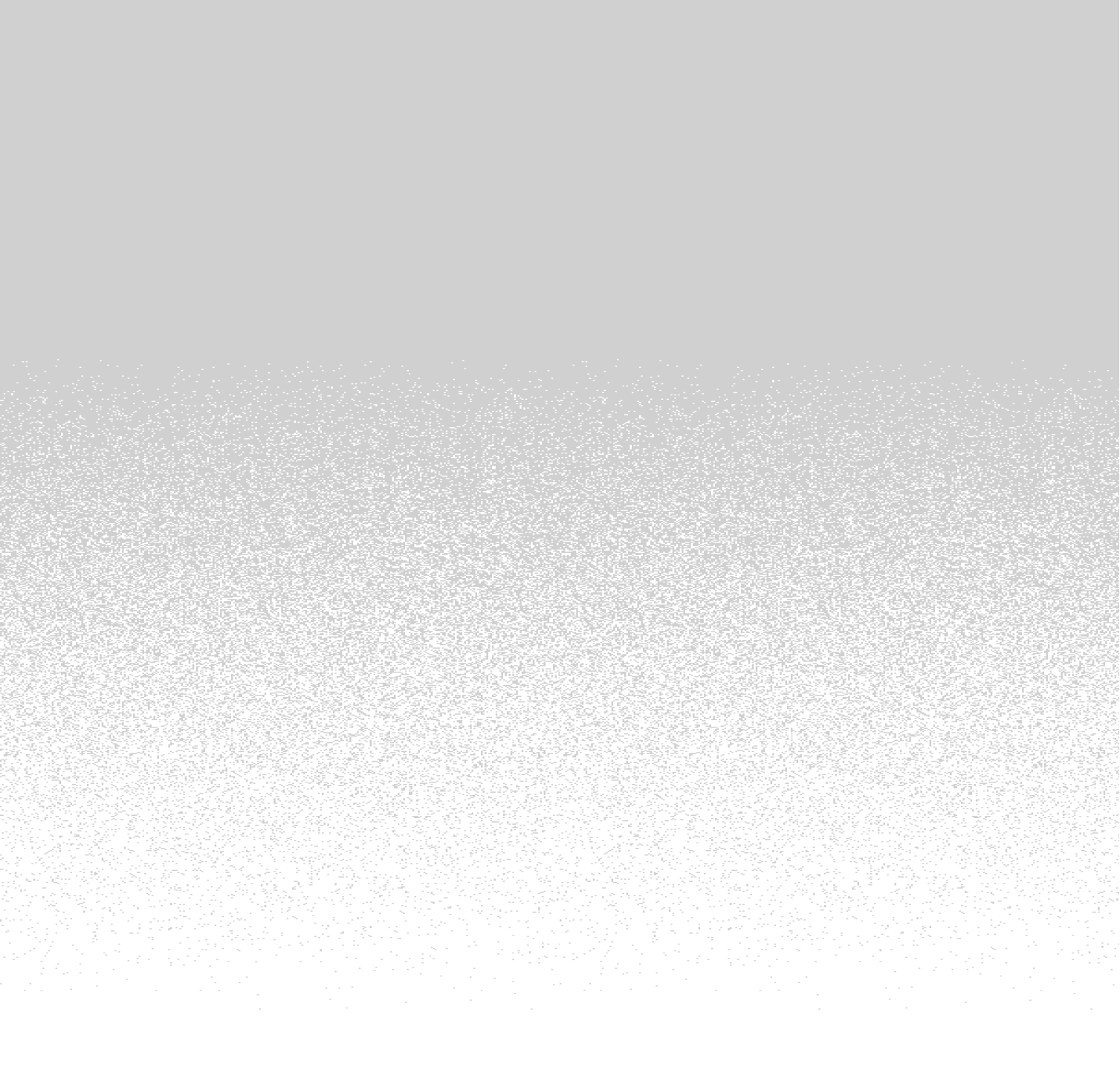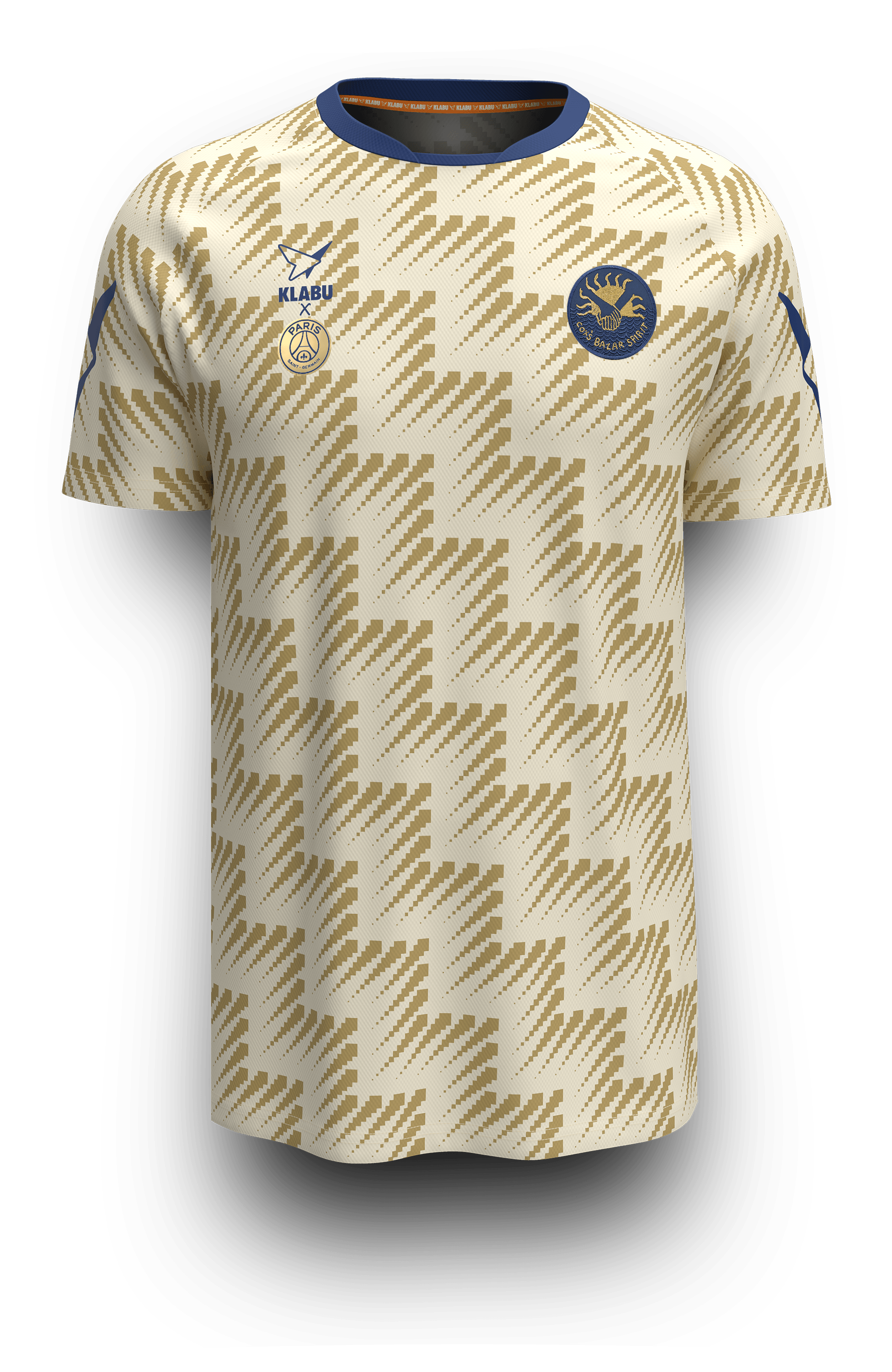 Co-designed with the local community, the Cox's Bazar Spirit shirt embodies the unbeatable spirit of the children in and around the camp.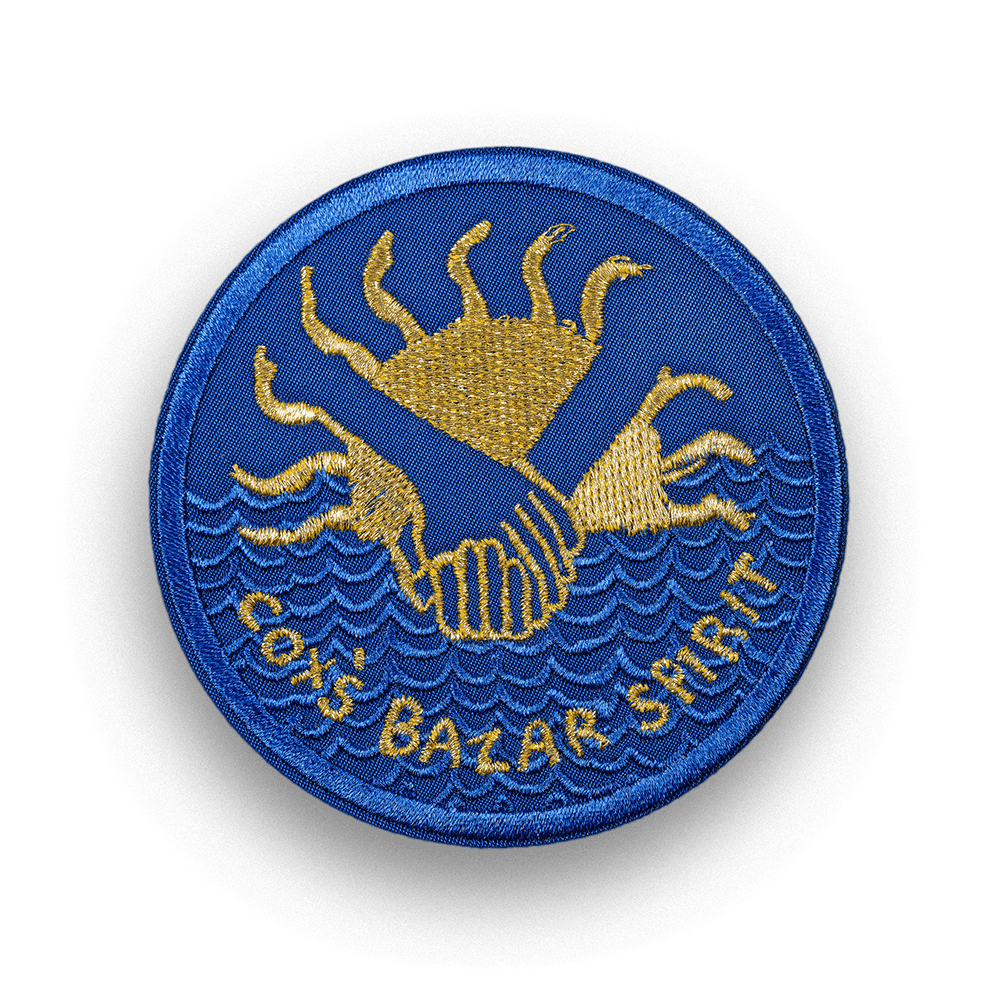 THE

COX'S

BAZAR

SPIRIT

BADGE
The badge unites the Rohingya refugees and Bangladeshi locals through clasped hands. The sun symbolises hope and the waves stand for the long coastline that is a pride of the Cox's Bazar's community.
We couldn't have wished for better project partners than Paris Saint-Germain, Friendship, Solarkiosk, UNHCR and Wilde Ganzen.
It is incredible to see what the involvement of Paris Saint-Germain evokes in the children in the camp and in the Bangladeshi schools. Paris Saint-Germain stands out as the world's first sports club to support a sports facility in a refugee camp - showing that the world cares about refugees who are so often forgotten. PSG's support goes far beyond financial - they are actively involved, at a club, players and supporters level. The Friendship SPO in turn runs the project with huge passion and dedication, their local knowledge is indispensable for us to maximise the impact for both Rohingya and Bangladeshi children.
We also want to express our gratitude to Solarkiosk who designed the Club Centre concept. Finally, UNHCR and Wilde Ganzen provided essential support to make the project happen in one of the world's most challenging environments.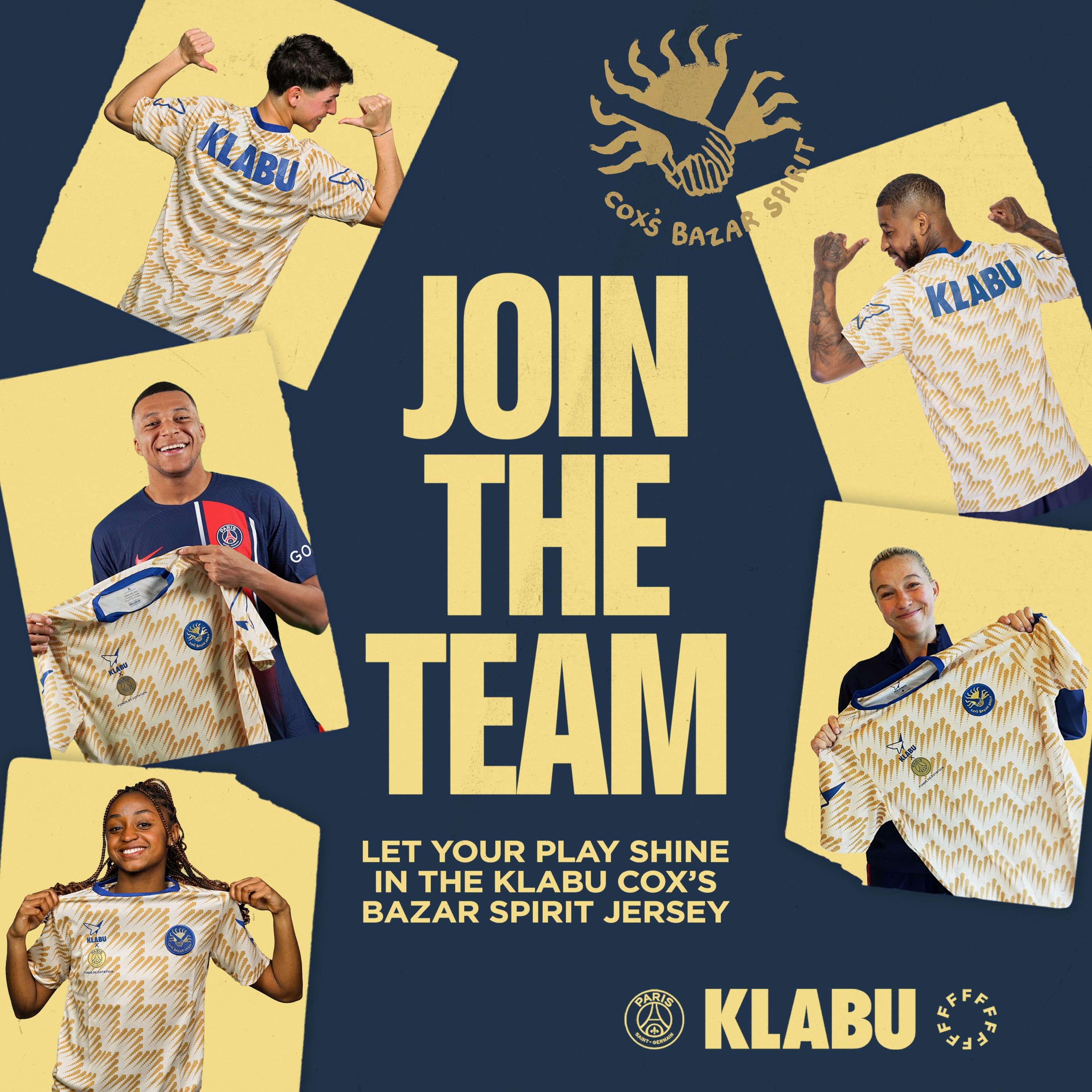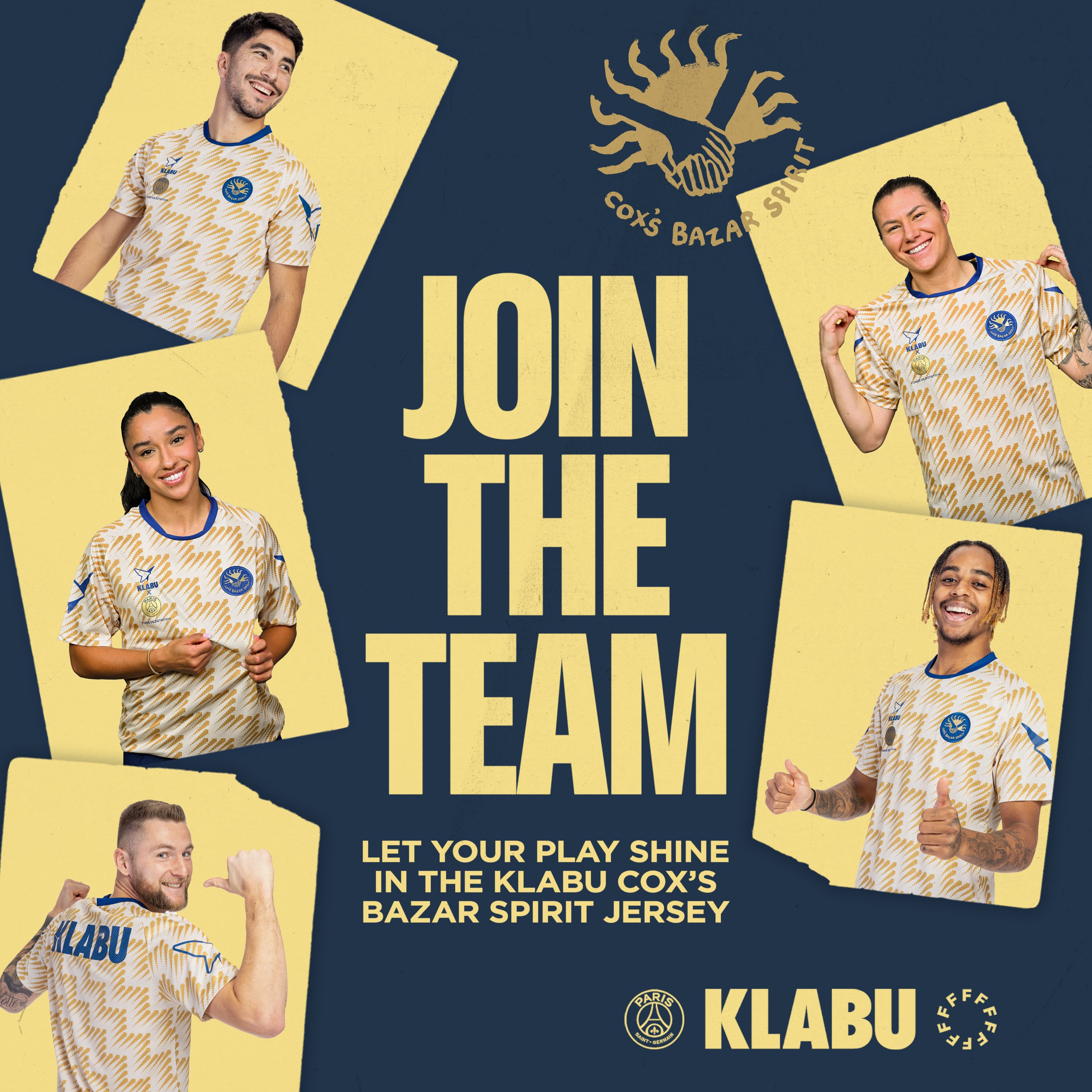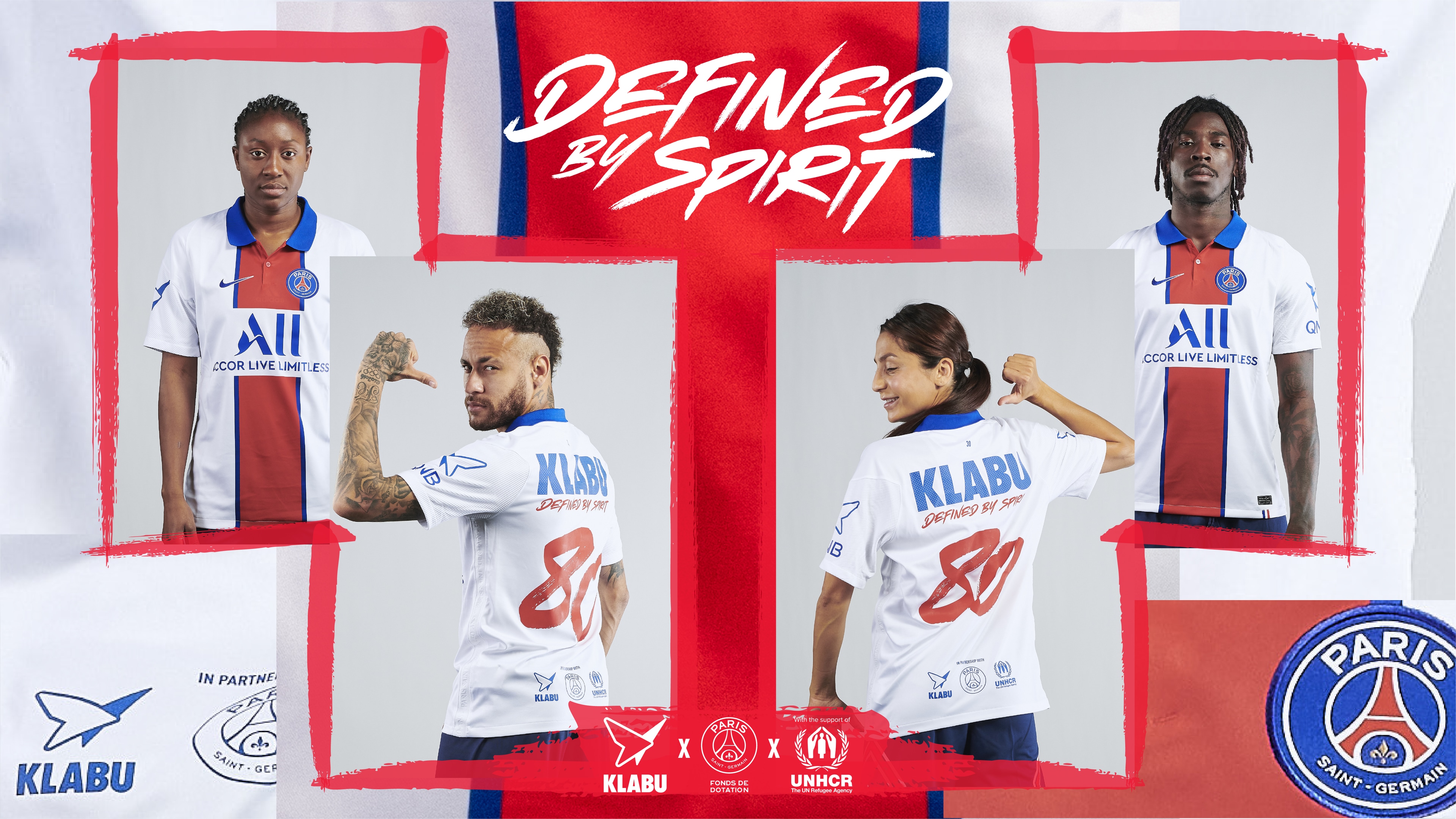 Impact so far
The Cox's Bazar Spirit is in full swing! 
The project registers more than 9,500 monthly participants in Club Centre and Mobile Clubhouse activities. 

1/3 are young girls, defying odds and expectations to shine on the sports fields of Cox's Bazar. 

One of the girl's teams has competed at regional level and even become district champions! Sanchita Barua, one of the team's key players is now pursuing a career as a referee, following her dreams.

Motivated coaches from the Rohingya and local Bangladeshi community are directly engaged to organise the activities, creating 10 paid jobs in Cox's Bazar. 

The active engagement of Paris Saint-Germain is a source of hope and pride for the children. PSG also helps to raise awareness and build bridges across borders.
Read more about the impact of Cox's Bazar Spirit below.
Cox's Bazar Spirit is supported by these great organisations and individuals.
The project could not have been realised without many more contributors:
Wear

the

Cox's

Bazar

Spirit
By wearing KLABU sportswear, you support refugees in Cox's Bazar and around the world.