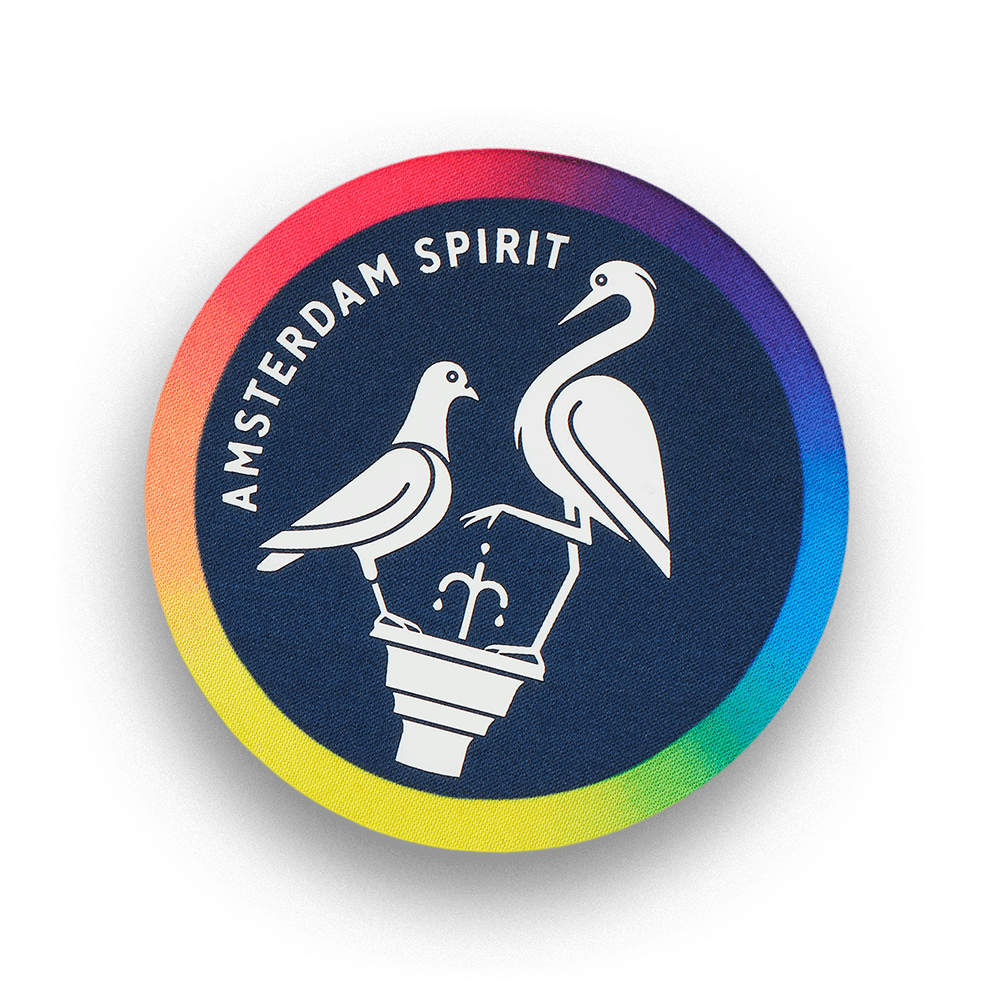 Amsterdam
Spirit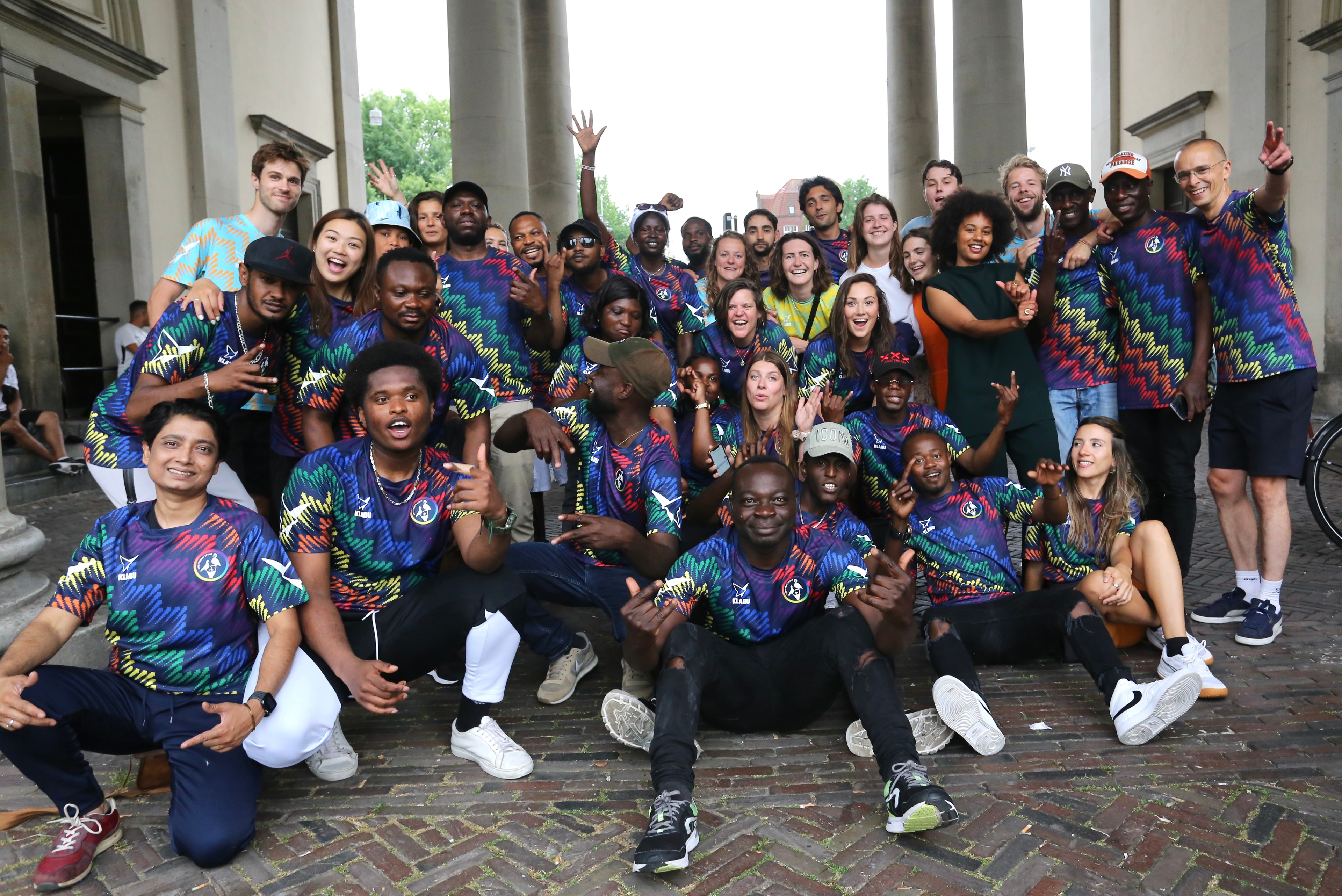 Welcome to the KLABU Amsterdam Spirit where
newcomers
and
local
Amsterdammers
come
together
for
weekly
workouts
and
other
social
activities.
The KLABU Amsterdam Spirit is a strong community of people from all walks of life connected by the love for play and sport.
7,500 refugees and 15,000 undocumented migrants currently reside in our hometown of Amsterdam. Many face a multitude of challenges ranging from loneliness, discrimination, cultural and language barriers, and most importantly, feeling excluded from the local community.
We founded the Amsterdam Spirit to change preconceptions or misunderstandings between communities that are living together in the city. During fun weekly workouts and other social activities, newcomers are connected with local Amsterdammers through the power of sports and games!
Clubhouse

agenda
Whether you are a newcomer or have lived here for 20 years: everyone is welcome. The classes are free of charge and accessible to all ages and experience. No need to sign up, just come. Wear something comfy and we will take care of the rest.
Weekly Vogue Class by Share Network x House of Vineyard
Move your body, feel safe, have fun. Interested? Send an email to lisa@klabu.org.
Weekly Board Games
Make new friends playing international board games. Location: KLABU @ Haarlemmerdijk 106.
Weekly Social Workout
Every week a different game or sport. Meetup at 17:30h @ KLABU, Haarlemmerdijk 106. The workout is from 18-19h @ Westerstraat 202.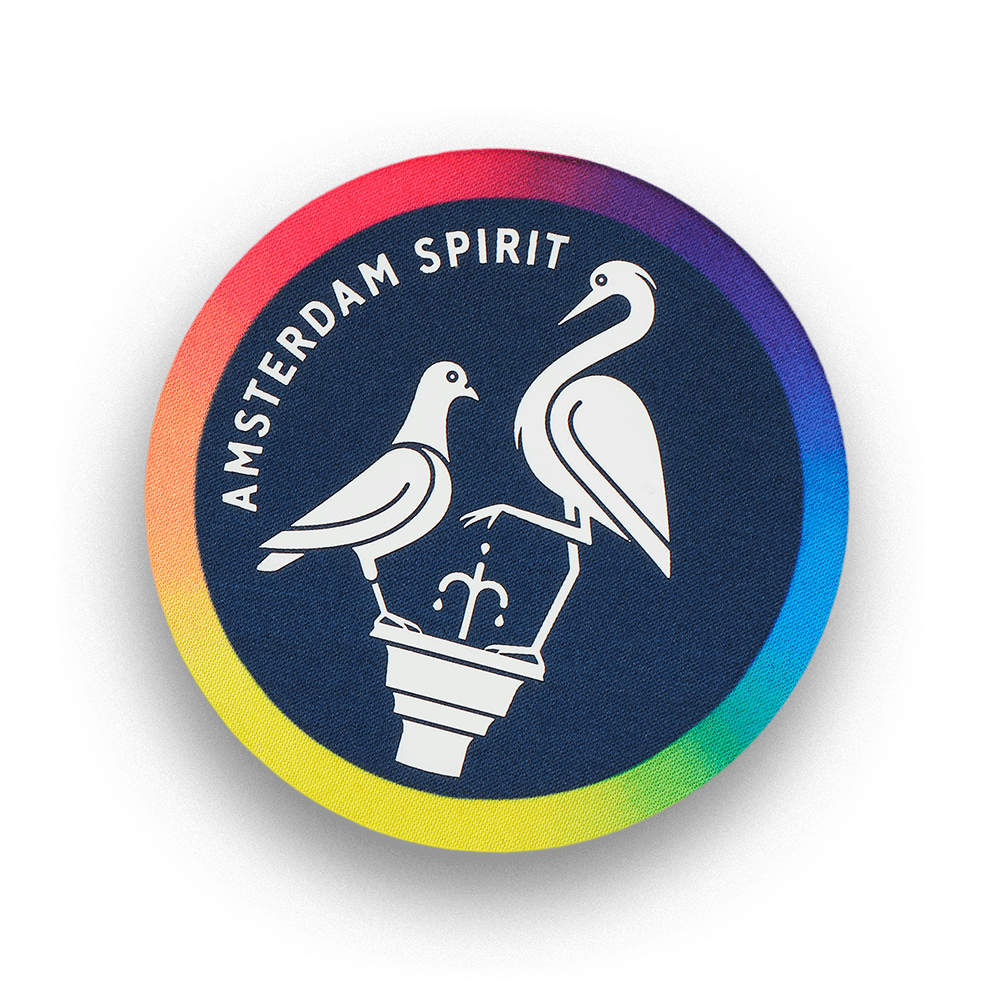 The

Amsterdam

Spirit

badge
The badge symbolises a heron and a pigeon, two typical Amsterdam birds, that unite around a water fountain. Feel the spirt regardless of our differences.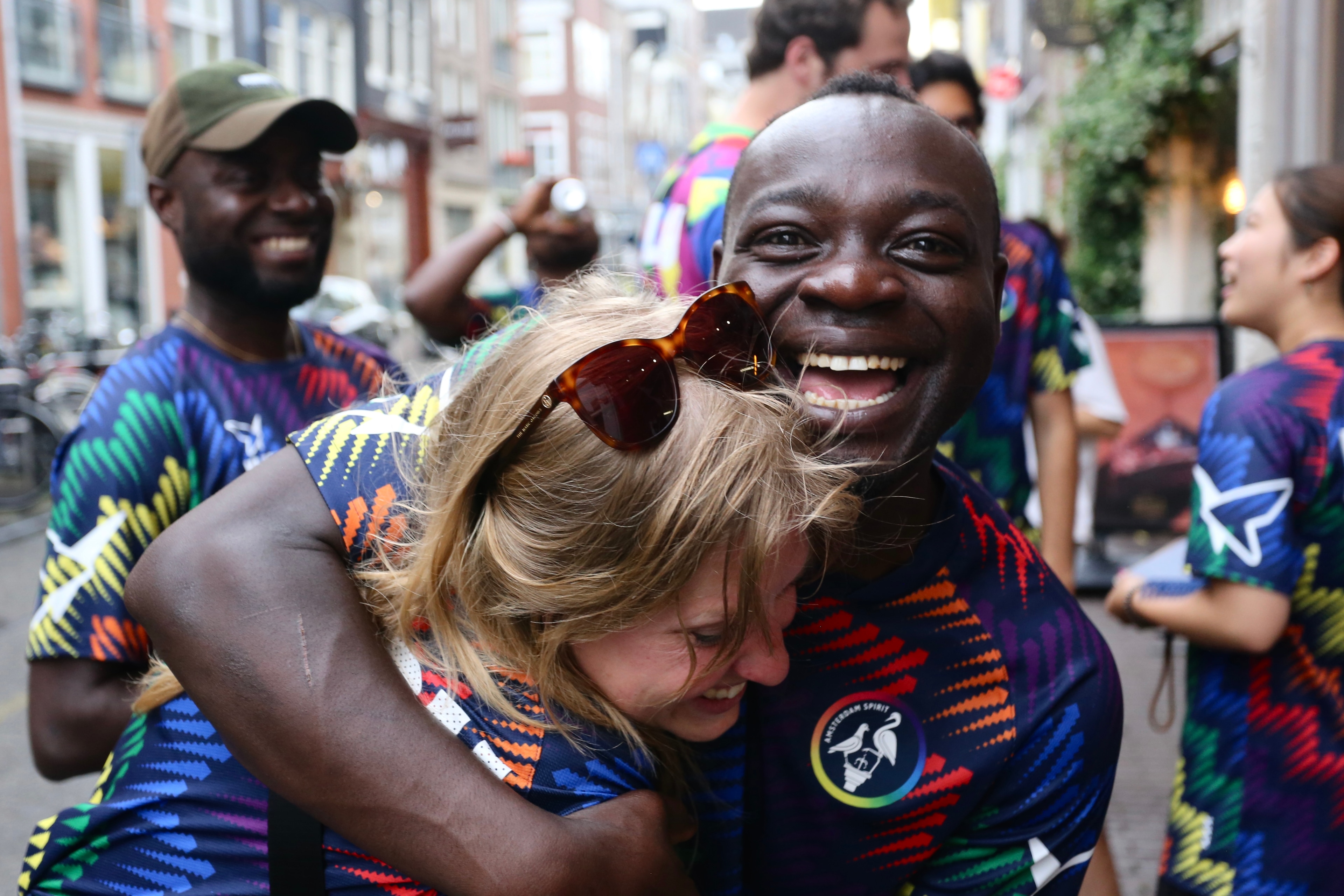 Impact so far
Since the start of Amsterdam Spirit in 2021, over 800 newcomers and locals have joined our workouts and other activities.

80% of our participants return regularly.

50% of our members are girls.

Through Amsterdam Spirit, newcomers find a place where they belong and can escape their daily struggles. For a few hours every week, they can feel just like any Amsterdammer, without worrying about the challenges of their asylum procedure.

The community is at the heart of everything. The badge you see on this page was designed by our members during a workshop in our clubhouse. It's their club, their shirt, their badge!

By connecting with local Amsterdammers in all our classes, newcomers also feel more welcome, more accepted, and therefore more at peace in their new city. The active involvement of locals increases understanding and empathy, leading to more inclusive attitudes among locals and newcomers.

These bridges that are built at the clubhouse also lead to friendships being born outside of it. People have gone on to work together, learn languages and party together.
If you scroll down, you can read more about the Amsterdam Spirit!
"When I met KLABU, it made me feel good. Before I felt sad and I had a lot of stress. KLABU is like a mother that gives me a hug."
Amsterdam Spirit is supported by these great organisations and individuals.
The project could not have been realised without many more contributors:
"From sport, from working out, from the KLABU we have managed to build a whole community. Today when I cycle and I see someone wearing a KLABU shirt, MY MAN!"
Wear

the

Amsterdam

Spirit
By wearing KLABU sportswear, you support refugees in Amsterdam and around the world.